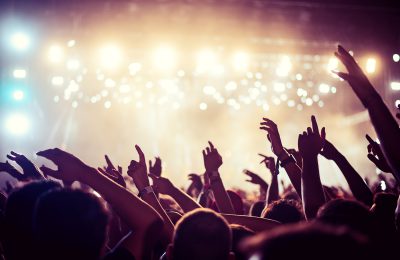 Demystifying Opera: The Art and Science Behind the Exceptional Volume of Opera Singers
Opera is famed for its grand, multi-faceted displays of human emotion. A hybrid of music, beat, and rhythmic recital, it walks a tightrope between theatre and melody. There are many ingredients that contribute to the universal appeal of opera, but none more potent than the vocal prowess of the performers, specifically, their unusual ability to deliver seemingly impossible volume and reach.
The sonic power that an opera singer can produce is captivating. It remains an elusive mystery: How does a single voice compete with, and at times overpower, the energetic force of a full orchestra? This enigma, which blends scientific principles with artistic craft, has fascinated spectators for centuries.
In seeking to reveal the secrets behind opera's uniqueness, this article will delve into and decode the multiple layers – physiological, technical, and acoustical – that contribute to the ginormous volume distinctive of opera singers. This exploration aims to not only satisfy curiosity, but also offer valuable insights to singers, teachers, and enthusiasts who wish to understand, and perhaps even replicate, this remarkable vocal phenomenon.
Join us as we embark on an intriguing journey through science, skill, and sound, unraveling the mystery behind the distinctive volume achieved by opera singers.
UNDERLYING CONCEPTS OF THE OPERATIC VOICE
Delving into the core elements of the operatic voice, one can note its unique attributes that set it apart from other styles of singing. The manifestation of a broad range of volume without the use of microphones is one key distinctiveness.
An opera singer's talent lies in their ability to project their voice across great distances, filling large theatres while also showcasing their vocal brilliance. This ability, however, is not spontaneous. It is based on thorough training and a deep understanding of vocals, which center on several fundamental principles.
PRODUCTION AND MODIFICATION OF SOUND
Ancient understanding of acoustics plays a significant role in the transmission of sound crafted by opera singers. It starts with the creation of sound, where the vocal folds create initial noises, which are then amplified by the resonators in the head and chest. Thus, the presence of proper technique is crucial.
PROJECTION
Bolstering the noise is one aspect; however, projecting it over distance is an altogether different skill. It is here that the notion of projection comes into play. Opera singers use a method called 'directional resonance' that assists them in amplifying their voice such that it reaches every corner of a large theatre.
VOCAL AGILITY
Agility and flexibility in vocal capacities are also incredibly important in operatic performances. The singer needs to have the ability to swiftly maneuver through various notes to keep the audience's attention. This includes mastering several vocal techniques that allow this fluid movement.
EMOTIONAL CONNECTION
Apart from mastering the technical aspects, an opera singer also must connect deeply with the music. Emotionality is an integral part of opera and helps the singer and the audience forge a powerful connection. This sensitivity allows them to express the array of emotions embedded within the musical piece more vividly and convincingly.
In conclusion, opera singers possess a distinct vocal style defined by their capability to project their voice, vocal flexibility, intensity of expression, and a profound connection with the audience, all leaning on an intricate balance of technique, physical attributes, and emotional depth.
DECIPHERING THE OPERA VOICE: A DIVE INTO ITS SCIENTIFIC EXPLANATION
The voice of an opera singer often leaves audiences in awe, with its incredible volume and distinctive tone. The sheer power of an opera singer's voice, capable of reaching the back rows of a grand theatre without the aid of a microphone, is impressive. But if we examine the scientific aspects of this unique vocal ability, the story behind it becomes less of a mystery.
RESONANCE AND THE HUMAN BODY
Understanding the opera voice begins with resonance, a crucial component of how we perceive sound. When the sound waves produced by an opera singer resonate within the various cavities in their body, they are amplified. This happens primarily in the chest, nasal passages, and skull. These bodily enhancements provide that captivating, room-filling strength distinct to opera singing.
But it's not all about raw power. There is also a fine art to controlling this volume. The ability to modulate the dynamics of their voice is a skill that separates a good opera singer from a great one. While the science behind this lies in how the singer manipulates the shape and size of their vocal tract and uses their diaphragm, it is also an element of emotional communication, which no amount of resonance can replace.
THE ROLE OF VOCAL CORDS
The vocal cords, also known as vocal folds, are another essential contributor to an opera singer's vocal prowess. When air from the lungs passes between these folds, they vibrate to produce sound. Their size and thickness can greatly influence the pitch of the singer's voice. A disciplined training can enable the singer to control these vibrations, allowing them to hit and sustain high notes with greater ease.
An interesting scientific subtlety here is the difference in the vocal fold structure between genders. Men and women have different vocal cord lengths and thicknesses, which is a significant factor in determining the pitch and timbre of their voice. This distinction is often beautifully highlighted in opera duets.
Science may provide the mechanics behind the booming voice of an opera singer, but it is ultimately their discipline, emotional engagement and natural talent that polish these raw acoustics into unforgettable performances. As much as we can explain the science of the opera voice, its true beauty will forever lie in the unique expression of each singer.
UNDERSTANDING THE ESSENTIAL STRATEGIES ADOPTED BY OPERA PERFORMERS TO ENHANCE SOUND INTENSITY
Undeniably, the astounding projection and volume delivered by opera vocalists have always been a topic of fascination. To maintain such potency, artists have to refine certain rudimentary techniques. Some of these tactics instrumental in achieving the incredible resonation in opera singing include targeted breathing practices, utilising chest resonance, harnessing open throat techniques, and employing precise articulation.
BREATHING TECHNIQUES AND THEIR IMPACT
Spread across generations, opera singers have efficiently used the diaphragmatic breath management. This practice involves substantial use of the diaphragm, the primary muscle of respiration, thereby allowing them to sustain long and powerful notes. The firm control over this muscle creates reservoirs of air that can be released on demand, thus significantly enhancing the volume.
ROLE OF CHEST RESONANCE IN AMPLIFICATION
An integral part of opera singing is the chest resonance which denotes the resonance achieved due to the vibrations created in the chest cavity while singing. These vibrations are made more pronounced by keeping the throat and chest relaxed that consequently results in fuller and louder sounds.
HOW OPEN THROAT TECHNIQUE IMPROVES VOLUME
Opera singers are also known to practise the open throat technique where the throat is kept as open as possible to let the voice pass freely. It focuses on reducing any physical restrictions that can inhibit air flows such as constrictions in the throat or improper tongue placement leading to better volume projection.
PROPER ARTICULATION FOR ENHANCED PROJECTION
Finally, the powerful sound produced by an opera singer owes much to their articulation skills. It refers to the clear pronunciation of consonants and vowels which contributes to the audibility of the voice, irrespective of the volume or intensity of the orchestra playing along. Therefore, coherent articulation of phonetic sounds while maintaining the balance with vocal tone is key to the operatic projection of voice.
In summary, these key approaches involving breathing, resonance, and articulation collectively empower the opera singer with the ability to project unique volume and keep resonating through large theatres without amplification.
PROFILES OF RENOWNED OPERA ARTISTS AND THEIR SINGING TECHNIQUES
Opera is an enigmatic art, attracting thousands of keen enthusiasts worldwide, owing largely to the exceptional prowess of its performers. Opera artists keep audiences enthralled not only with their dramatic prowess but also astonishing vocal techniques, allowing them to project resonant and melodious voices across packed auditoriums. Here, we explore the techniques of some famous opera singers.
LUCIANO PAVAROTTI: THE KING OF HIGH CS
Unarguably one of the greatest tenors of the 20th century, Luciano Pavarotti was known for his radiant vowels and ringing high Cs, an essential part of any opera tenor's arsenal. His technique of 'covering' or darkening the quality of his voice to maintain richness and avoid stridency during high notes was admired by many.
MARIA CALLAS: THE ICON OF BEL CANTO
Maria Callas, having an extraordinary vocal range and versatility, was renowned for her emotive performances of the bel canto repertoire. Her vocal technique involved the use of various intensities of vibrato, a technique that modulated pitch to add expressiveness, and her exceptional breath control, which enabled long and incredibly articulated melodic lines.
PLÁCIDO DOMINGO: THE VERSATILE TENOR
A performer with unrivalled longevity in the opera world, Plácido Domingo impressed with his robust voice and his ability to perform roles typically reserved for baritone voices. His technique involved excellent legato singing, which created a smooth and connected vocal line, and a powerful dramatic interpretation that often transcended the vocal aspect.
JOAN SUTHERLAND: THE VOICE OF THE CENTURY
Dubbed as 'La Stupenda' in her prime, Joan Sutherland was admired for her effortless coloratura technique, known for rapid passages and ornamentations. She showcased her exceptional agility and precision, handling intricate vocal lines with ease and grace.
Through their distinctive vocal techniques, these artists not only etched their names in opera history but also significantly influenced aspiring singers, making opera as enchanting and captivating as it is today.
PREPARING THE VOCAL CHORDS FOR THE OPERA: GUIDELINES AND ROUTINES
Guidance in voice training is essential due to the remarkable power and volume opera singers can produce. To acquire such an exceptional vocal quality, singers should adopt various techniques and vocal exercises that will improve their vocal strength, pitch control, and breath support.
TIPS FOR VOICE PREPARATION
Adopt a healthy lifestyle: Opera singers should maintain a healthy lifestyle for optimal vocal health. Proper hydration, good nutrition, and regular exercise can all contribute to maintaining a strong and healthy voice.
Understand breath control: Opera singing requires immense breath control. Singers should learn how to control their diaphragm to take deep breaths correctly, which allows more air to fuel their singing.
Warm up appropriately: Warm-up routines, such as humming and lip trills, are ideal for preparing the vocal chords before intensive practice or a performance. This helps to minimize the risk of straining or injuring the voice.
VOCAL EXERCISES
Consider the following exercises to develop a powerful, voluminous opera voice:
Scale Singing: Perform scales in a comfortable vocal range, gradually expanding as your range increases. Scales improve pitch accuracy and flexibility.
Humming: Humming a tune is a gentle way to wake up the vocal muscles before progressing to more strenuous vocal activities.
Lip Trills: Lip trills involve blowing air through your lips, causing them to vibrate or 'trill'. This exercise improves your breath control and warms up your vocal chords.
Remember, patience and persistence are key while preparing the voice for opera singing. It may take years of dedicated practice to develop the volume and quality of an opera singer's voice. Take your time and enjoy the journey.
FAQ: HOW DO OPERA SINGERS SING SO LOUD
WHAT ARE SOME TIPS FOR TRAINING THE VOICE FOR OPERA SINGING?
Many practices can help when training for opera. Some of these include practicing regular vocal exercises, managing your breath correctly, staying hydrated, getting professional training, and taking care of your overall health. It's also essential to get to know your voice and its limits to avoid strain.
WHAT KIND OF EXERCISES CAN HELP IMPROVE MY OPERA SINGING?
Exercises like scales, arpeggios, and vowel modification exercises can help improve your opera singing. You can also try exercises that focus on breath management to stay in control while singing long, complicated passages typical in opera.
DO I NEED PROFESSIONAL TRAINING TO IMPROVE MY OPERA SINGING SKILLS?
While self-practice plays a crucial role in improving your skills, guidance from a professional voice coach is often recommended. They can provide personalized feedback and teach techniques that you may not have discovered on your own. Also, they can help you avoid practices that might harm your vocal cords.
HOW IMPORTANT IS BREATH CONTROL WHEN SINGING OPERA?
Proper breath control is crucial when singing opera. Opera singers often have to hold long notes and sing complex passages without taking obvious breaths. Effective breath management allows them to do this without straining their voice or running out of breath. Exercises that focus on breath control can be highly beneficial in developing this skill.
SHOULD I STAY HYDRATED DURING MY OPERA VOICE TRAINING?
Yes, staying hydrated is essential for maintaining vocal health. Drink water regularly, especially during practice sessions, to keep your vocal cords moisturized and reduce the risk of voice strain.
WHAT'S THE ROLE OF OVERALL HEALTH IN OPERA VOICE TRAINING?
Maintaining a good overall health plays a significant role in any singer's ability to perform. Regular exercise, eating a balanced diet, and getting enough sleep can all help to keep your voice healthy and resilient.
IS THERE A RISK OF HARMING MY VOICE WITH INCORRECT OPERA SINGING TECHNIQUES?
Yes, using incorrect or poor techniques can indeed harm your voice. This is why it's recommended to get professional training. Making abnormal demands on your voice without proper technique can cause vocal strain, leading to long-term damage.
WHAT IS THE SIGNIFICANCE OF AN "OPERA HOUSE" FOR CLASSICAL MUSIC PERFORMANCES?
An opera house is a specialized venue designed to host classical music performances, particularly operas, with optimal acoustics and facilities.
WHAT IS THE ROLE OF A "SOPRANO" IN CLASSICAL MUSIC AND OPERA?
A "soprano" is a female singer with a high vocal range, often taking on leading roles in operatic performances.
WHY IS IT IMPORTANT FOR A "PROFESSIONAL OPERA SINGER" TO HAVE A WELL-TRAINED SINGING VOICE?
A professional opera singer's singing voice must be highly skilled and refined to effectively convey the emotions and nuances of operatic repertoire.
WHAT IS THE PRIMARY DIFFERENCE BETWEEN "SINGING IN MUSICAL THEATRE" AND SINGING IN OPERA?
While both require vocal skill, singing in musical theatre often involves a mix of spoken dialogue and singing, whereas opera singers generally sing more continuously.
WHAT IS THE SIGNIFICANCE OF THE "SINGER'S FORMANT" FOR OPERA SINGERS?
The "singer's formant" is a concentration of harmonics in a singer's voice that aids in projecting their voice over an orchestra without straining.
HOW DO "OPERA SINGERS" ACHIEVE THE PROJECTION NEEDED TO BE HEARD OVER AN ORCHESTRA WITHOUT THE USE OF MICROPHONES?
Opera singers develop strong vocal technique, including the proper use of resonances, harmonics, and vocal placement, to project their voice effectively.
WHAT ROLE DOES "DICTION" PLAY IN OPERA SINGING?
Diction is crucial in opera singing to ensure the audience understands the lyrics, especially in foreign languages.
HOW DO "OPERA SINGERS" TYPICALLY TRAIN THEIR VOICES TO PERFORM CHALLENGING REPERTOIRE?
Opera singers undergo extensive training, including vocal exercises, lessons, and practice, to build the vocal stamina and technique required for demanding performances.
WHY IS "VOCAL RESONANCE" IMPORTANT FOR CLASSICAL SINGING?
Vocal resonance amplifies the sound produced by the vocal cords, allowing classical singers to project their voices effectively.
HOW DO "CLASSICALLY TRAINED" OPERA SINGERS HANDLE SINGING THE HIGH NOTES REQUIRED IN THEIR ROLES?
Classically trained opera singers use techniques such as "head voice" to navigate high notes with precision and control.
HOW DOES "RANGE OF NOTES" DIFFER BETWEEN A "SOPRANO" AND OTHER VOICE TYPES?
A soprano typically has a higher vocal range compared to other voice types like tenor, baritone, and bass.
HOW DID COMPOSERS LIKE "MOZART" IMPACT THE DEVELOPMENT OF CLASSICAL MUSIC AND OPERA?
Composers like Mozart played a significant role in shaping the operatic repertoire and contributing to the evolution of classical music.
WHY IS THE "FUNDAMENTAL FREQUENCY" IMPORTANT IN VOCAL TRAINING?
The fundamental frequency is the pitch of a note, and understanding and controlling it are crucial for achieving accurate intonation and vocal control.