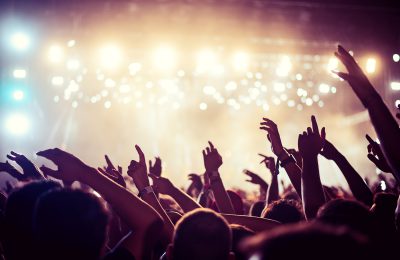 Demystifying the World of Soap Opera: An Examination of its Concept, History and Success
Soap operas have found a way to implant themselves into today's mainstream culture and carved their niche in the entertainment industry. Perceived as a series of storytelling, they infuse daily existence with heightened emotions, tangled relationships and complex narratives. This article explores the profound understanding of this unique genre, digging into its initial concept, inception, growth and its remarkable global recognition.
Tracing back to the birth of soap operas, we must embark on a journey to the early radio era before the invention of television. These dramatic serials started airing in short formats, initially aimed at a female audience and were often sponsored by soap manufacturers – hence, the term "soap opera". Compared to conventional drama, this variation has its special qualities and form that has made it a daily content to many across the globe.
While some may shrug off soap operas as frivolous or trashy, one can't discount the immense popularity they enjoy in countries worldwide. They have not only monopolized the small screen but also made their presence on online platforms, reaching a wider audience. Culturally distinctive and inherently melodramatic, they continue to captivate millions with their absorbing storylines and charismatic characters.
UNDERSTANDING WHAT DISTINGUISHES SOAP OPERAS FROM OTHER TELEVISION FORMATS
In the realm of television, identifying what constitutes a soap opera, otherwise known as 'soap', can be a challenge as it shares many common characteristics with other genres. However, there are some distinctive aspects that clearly set soaps apart.
The term 'soap opera' implies an ongoing, episodic work of dramatic fiction. The soap opera separates itself from other television programs due to the key factor of continuity. Most TV shows end a plot within the episode or season, but in soap operas, storylines unfold over a longer duration, often taking months or even years to conclude.
Moreover, the significant elements that segregate soaps from other media forms include subjects like familial issues, affairs, betrayals, and financial problems, among others, which are dealt with a sense of reality. Unlike the escapism provided by fantastical elements in other genres, soaps portray life as it is experienced by ordinary people.
Episodic nature: Soap operas primarily revolve around a continuity of characters and ongoing storylines, that have no definitive end.
Real-life conflicts: While most television genres focus on extraordinary circumstances or settings, soap operas rely on everyday life dramas and social issues to create engagement.
Emotionally driven: Soaps capitalize on audience's emotional involvement with the characters. The depths of personal and emotional conflicts experienced by the characters is what usually drives the narrative.
In summary, soap operas offer a blend of elements that are not usually found together in other television formats. They provide a sense of reality intertwined with melodrama, set in a framework of ongoing, interwoven storylines that captivates and emotionally engages viewers.
THE GENESIS AND TRANSFORMATION OF SOAP OPERAS
The birth and growth of soap operas trace back to a time when radio was the dominant medium of communication. Initially designed to engage women in their domestic spheres, they also doubled as powerful platforms for product advertisements, with cleaning products being a common commodity, hence the tag "soap" in soap operas.
Although serialized storytelling was not a new phenomenon, the innovative twist on the format by Irna Phillips, the woman widely recognized as the 'mother of soap operas', changed the game. Phillips introduced the concept of daily serialized programming which brought a fresh dynamism and immediacy to the genre. It also gave room for intricate plot development and character arcs. Her model marked the beginning of the revolutionary transformation of this narrative form.
With the advent of television, the genre shifted from radio to TV, triggering massive changes in soap opera production. The longer duration, coupled with the visual component, offered opportunities to delve even deeper into the characters' lives and explore a myriad of social and personal issues. Noteworthy wasn't just the expansion to primetime viewing but also the reach to a geographically broad audience, amplifying the genre's popularity.
However, it wasn't all incremental progression. The rise of digital technology in the 21st century catalyzed the evolution of traditional soap operas. Viewers' preferences shifted towards selective and on-demand broadcast access, which led to the genre shrinking in mainstream television. Nonetheless, soap operas found a new home: online streaming platforms. The digital migration has offered a fresh lease of life to this beloved genre, proving its resilience and relevance in the rapidly changing media landscape. Indeed, the true essence of soap operas – daily life narratives – remains unaltered, defying the limits of time and technology.
Today, the legacy of soap operas continues, not only in its direct descendants but also in the narrative strategies adopted by other television genres. From telenovelas to K-dramas, elements of soap opera storytelling can be observed in various forms, a testament to its far-reaching influence. As we dive deep into the world of soap operas, it is clear that the genre has undeniably etched its mark on global mass media, shaping the way we engage with serialized storytelling.
THE FUNDAMENTAL ASPECTS OF SOAP OPERAS: A GLIMPSE INTO THEIR EXCLUSIVE STORYTELLING TECHNIQUES
SERIAL STRUCTURE
One of SOAP operas' most distinguishing narrative styles that sets them apart from other drama genres is their serial structure. Unlike other television shows that focus on self-contained episodes, soap operas emphasize ongoing storylines that evolve episode after episode – with no clear end in sight. This results in a complex and intertwined web of character relationships and histories that hook viewers and keep them invested for years.
CHARACTER-DRIVEN STORIES
Soap operas lay significant emphasis on character development. In these dramas, exposition of various characters, their interpersonal relationships and personal growth is the main crux, rather than focusing solely on the plot. This character-driven storytelling offers a deeper emotional connection and allows the audience to experience a range of human emotions, making the viewing experience more intimate and immersive.
CLOSURE AND CLIFFHANGERS
While soap operas lack definite conclusions due to their endless narrative, they utilize cliffhangers ingeniously. At the end of every episode or season, a suspenseful event or unresolved question is introduced that leaves viewers on tenterhooks for the next installment. This technique of withholding narrative closure stimulates viewer curiosity and ensures their consistent engagement.
MELODRAMATIC ELEMENTS
melodrama serves as the lifeblood of soap operas. These serial dramas heavily rely on emotional exaggeration and sensationalism to enthrall audiences. Over the top scenarios, heightened emotions, and dramatic encounters are common. The rhetorical excesses keep viewers hooked and elevate the unpredictability and entertainment quotient of these shows.
REAL-TIME NARRATIVE
Soap operas also boast a unique real-time narrative. They mirror real-life situations and timelines, creating an illusion that the characters' lives are progressing at the same pace as the viewers'. This gradual passage of time combined with everyday domestic themes enables viewers across different demographics to identify and relate with these shows, thereby contributing to the universal appeal of soap operas.
THE GLOBAL SPREAD AND SUCCESS OF SOAP OPERAS
Serial dramas, colloquially known as soap operas, have come a long way from their inception in the United States in the early 20th century. Not merely confined within the boundaries of their homeland, they have seeped across borders and oceans, featuring prominently on television screens across the globe.
Originating from radio broadcasts, these serials were traditionally sponsored by soap manufacturers, thus attributing to the development of their peculiar nickname. While the name has stuck, the platform on which they are presented has dramatically transitioned from radio to television, and more recently, onto digital platforms, a change that has further helped expand their reach.
GLOBAL DISTRIBUTION: CROSSING BORDERS AND CULTURES
Soap operas have found immense popularity outside of their home country. This is majorly due to their universal themes of love, family and conflict, themes that resonate irrespective of geographic location or cultural background. Latin American countries, in particular, have embraced this genre with open arms, with telenovelas becoming a staple in their entertainment diet. Countries in Asia, Europe and Africa too, have succumbed to the charm of these emotionally charged dramas.
Producers of soap operas worldwide not only import successful scripts and adapt them to fit their local cultures, but also export locally produced serials that have proved successful nationally. This has resulted in some soap operas becoming global phenomena, gaining recognition and establishing fan bases in multiple countries.
POPULARITY: THE MAGIC BEHIND THE ADDICTION
No discussion regarding soap operas can be complete without acknowledging the secret behind their grand success – their addictive quality. The combination of exaggerated emotions, cliff-hanger endings and ongoing storylines sprinkled generously with dramatic twists, ensure their viewers remain hooked, eagerly awaiting the next episode. It is this devoted fan base that fuels the thriving industry.
Despite their expanding digital presence, television remains the dominant medium for soap opera viewing. However, with the evolution of technology, these serial dramas have started making their mark on various digital platforms, catering to the younger generation's preference for on-demand viewing.
In conclusion, soap operas have truly come of age, transcending geographical, cultural and digital boundaries to become a global entertainment force. Their universal appeal and adaptability to changing viewer preferences ensure they will remain an integral part of the worldwide entertainment industry for years to come.
THE EVOLUTION OF SOAP OPERAS: SHIFTING TOWARDS DIGITAL MEDIA
As technology continues to evolve, the traditional media landscape undergoes significant transformations. This trend has significantly impacted one of TV's oldest genre – soap operas. The world of television soaps, recognized worldwide for its engrossing tales and emotional arcs, is gradually shifting towards digital platforms, marking a significant change in its distribution and consumption patterns.
Public demand for continuous, convenient entertainment has been a substantial driver of this shift. This is particularly true with younger audiences who prefer on-demand services over scheduled ones. Thus, soap operas adapted to fit into the bustling, flexible lifestyle of the 21st century. Various OTT platforms have started hosting soap operas, allowing viewers to stream episodes according to their convenience.
Furthermore, this shift to digital platforms enables producers to reach global audiences. This benefits the soap opera genre by fostering a more diverse, internationally connected fanbase. The digital format also allows creative experimentation with storytelling, which traditionally had been constrained by the nuances of network programming.
THE POTENTIAL CHALLENGES
While the transition to digital platforms holds promising benefits, it is not devoid of challenges. Soap operas are traditionally advertisement-driven. The monetization dynamics on digital platforms can differ significantly, making it a potential hurdle to overcome. Detailed analytics on viewer behavior offer a silver lining, allowing advertisers to target their audience more effectively.
Another challenge lies in competing with already-established genres and shows in the digital space. The willingness to experiment and diverge from the classic soap opera formula to appeal to modern audiences would be key in maintaining relevance.
In conclusion, the shift to digital platforms marks a critical point in the evolution of soap operas. To stay viable, the genre would have to reimagine its formatting to meet the changing viewer preferences while holding onto the core elements that make it uniquely compelling.
FAQ: WHAT IS A SOAP OPERA
WHAT IS THE FUTURE OF THE SOAP OPERA GENRE?
The future of the soap opera genre lies in transitioning to digital platforms to keep up with changing viewer consumption habits and technological advancements. Soap operas need to adopt new formats, styles of storytelling, and online distribution methods to stay relevant in the digital era.
WHY DO SOAP OPERAS NEED TO TRANSITION TO DIGITAL PLATFORMS?
Given the growing trend of 'cord-cutting' where viewers are changing traditional TV viewing for video streaming platforms, soap operas need to transition to digital platforms to reach their viewers. Additionally, digital platforms provide opportunities to interact with viewers and gather real-time data to make relevant content.
HOW DOES TRANSITIONING TO DIGITAL PLATFORMS AFFECT SOAP OPERAS' STORYTELLING?
Moving to digital platforms allows soap operas to experiment with their storytelling format. They can create shorter, more intense episodes to suit online viewing habits, or offer interactive elements to engage the audience. They can also approach diverse topics more freely, broadening their audience.
WHAT ARE SOME CHALLENGES IN TRANSITIONING SOAP OPERAS TO DIGITAL PLATFORMS?
Challenges include maintaining the characteristic features of soap opera that fans love while adapting to shorter online formats, retaining viewer interest in the face of increased digital content competition and managing increased production costs associated with creating high-quality streaming content.
HOW HAVE AUDIENCES REACTED TO SOAP OPERAS ON DIGITAL PLATFORMS?
Audience reactions vary. While some fans appreciate the convenience and accessibility of digital soap operas, others are resistant to the change due to attachment to traditional television viewing or difficulties in adapting to new technology. However, a trend towards acceptance and preference for digital viewing has been observed especially among younger viewers.
WHAT KINDS OF DIGITAL PLATFORMS ARE MOST POPULAR FOR SOAP OPERAS?
Video streaming platforms like Netflix, Hulu, Amazon Prime, and Disney Plus are popular choices for hosting soap operas. Additionally, soap operas are appearing on social media platforms like YouTube and even on dedicated apps for specific shows.
CAN TRANSITIONING TO DIGITAL PLATFORMS SAVE STRUGGLING SOAP OPERAS?
Transitioning to digital platforms can offer a lifeline to soap operas facing declining viewership on traditional television. The targeted advertising options and global reach of digital platforms can potentially attract a larger, more diverse audience. However, the success also depends on adapting content for the new medium and audience.
HOW CAN SOAP OPERAS RETAIN THEIR TRADITIONAL VIEWERS WHILE TRANSITIONING TO DIGITAL PLATFORMS?
Soap operas can gradually introduce their digital content alongside their traditional broadcasts, providing viewers with the option of either platform. They can also carry out extensive promotion of their digital content, offer assistance for viewers to adapt to the new viewing platform, and ensure that their storytelling retains the elements that their traditional viewers love.
WHAT IS THE DEFINITION OF A SOAP OPERA ACCORDING TO COLLINS ENGLISH DICTIONARY?
A soap opera, as defined by Collins English Dictionary, is a serialized drama that features a group of characters and often focuses on emotional situations, relationships, and everyday life. It is broadcast on radio or television and typically airs several episodes per week.
HOW OFTEN ARE DAYTIME SOAP OPERAS TYPICALLY BROADCAST?
Daytime soap operas are usually broadcast every weekday, airing five days a week.
WHAT DISTINGUISHES SOAP OPERAS FROM OTHER TELEVISION SERIES?
Soap operas are known for their serialized storytelling, where plotlines and character development unfold gradually over time. This distinguishes them from other television series that may have more standalone episodes.
WHAT ARE SOME EXAMPLES OF POPULAR AMERICAN SOAP OPERAS?
Some examples of popular American soap operas include "Days of Our Lives," "The Young and the Restless," "General Hospital," "The Bold and the Beautiful," and "One Life to Live."
HOW DO SOAP OPERAS DIFFER FROM PRIME-TIME DRAMAS?
Soap operas are typically broadcast during daytime hours and have a more frequent airing schedule (often five days a week), while prime-time dramas are usually shown in the evening during prime time and have a weekly airing schedule.
WHO ARE LUKE AND LAURA, AND WHY ARE THEY SIGNIFICANT IN SOAP OPERA HISTORY?
Luke and Laura are characters from the soap opera "General Hospital." Their storyline, particularly their iconic wedding, became a cultural phenomenon and played a major role in boosting the show's popularity.
HOW DO SOAP OPERAS HANDLE YOUNGER CHARACTERS IN THEIR STORYLINES?
Many soap operas focus on younger characters and their experiences, often integrating their storylines with those of the older characters to create a diverse and dynamic narrative.
WHAT IS THE ROLE OF SENTIMENTALITY IN SOAP OPERAS?
Sentimentality plays a significant role in soap operas, as they often explore emotional and interpersonal themes that resonate with viewers. This emotional connection keeps audiences engaged with the characters and their stories.
ARE SOAP OPERAS PRIMARILY CENTERED AROUND EVENTS OUTSIDE THE HOME OR WITHIN A PARTICULAR PLACE?
Soap operas tend to focus on both events taking place outside the home and those occurring within specific settings. This variety of locations adds depth to the storylines and allows for diverse interactions among the characters.
HOW DO SOAP OPERAS ADDRESS TOPICAL ISSUES IN THEIR STORYTELLING?
Soap operas often incorporate topical issues and real-life events into their plotlines. By addressing contemporary social, political, and cultural topics, they can create relatable and relevant narratives that capture the audience's interest.