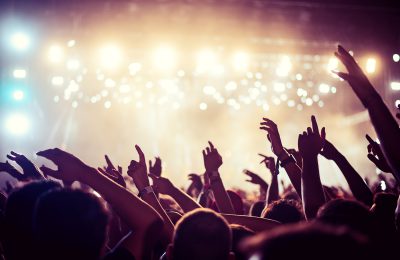 Deciphering the Fine Lines: A Comparative Analysis of Opera and Musical Theatre
Among the world's vibrant and fascinating performing arts, opera and musical theatre hold key positions with their unique charm and profound cultural connotations. Although both genres present stories through music and performance, their distinct theatrical traditions, musical complexity and cultural contexts set them apart. This article aims to delve deeper into the nuances that distinguish these two forms, grounding the examination in a comparative analysis.
By offering a strong foundation of understanding and appreciation, it becomes possible not just to enjoy opera and musicals as separate entities, but also to appreciate the reciprocal influences that have shaped their development. In order to truly grasp the charm and essence of these two art forms, this comparative study will consider their origins, evolution, and the apparent dissimilarities.
The primary objective of this discourse is to provide an in-depth examination of operatic and musical theatre conventions. This exploration will articulate the distinct attributes, the audience expectations, and the cultural influences, thereby allowing for a more comprehensive understanding of their individual characteristics. Since the significance of music, drama, and performance differs greatly in these genres, their contrasts and commonalities will also be given due attention.
This critical study hopes to illuminate the diverse aspects of both art forms, thus fostering a newfound appreciation amongst readers who may not have previously recognized the differences and similarities between these two treasured facets of performing arts.
INTERPRETING THE UNIQUE SPHERES OF OPERA AND MUSICAL THEATRE
The exploration of the contrasting landscapes of opera and musical theatre provides a clear perspective on the differences between these two distinctive expressions of dramatic art. These genres, although quite similar in many ways, are indeed different in function, performance, and presentation.
Opera is typically a form of theatre where music plays a pivotal role. The actors or singers express the narrative elements primarily through musical arrangements and very minimal spoken words. The music in opera is specially composed to convey the nuance and depth of the narrative. Opera compositions often feature complex melodies and sophisticated orchestration.
In contrast, musical theatre blends song, spoken dialogue and dance to tell the narrative. The music score in musical theatre supports the story rather than serve as the primary method of storytelling. Its simplicity and accessibility make it more popular among mass audiences. Unlike opera, musical theatre also incorporates elements of popular music and cultural trends, making it a more contemporary form of artistic expression.
Role of Characters: In opera, the performers often have soprano, alto, and tenor singing roles, while in musical theatre, there are no strict singing roles required. Actors in a musical theatre production are expected to dance, sing, and act – a triadic skill set.
Orchestra: Operas usually have a full-fledged orchestra situated in an orchestra pit, which adds depth and intensity to the performance. On the other hand, musical theatre usually features a smaller band or ensemble, which allows more flexibility concerning musical styles and genres.
Language: Opera has a strong association with Italian, German, and French languages which gives opera its unique taste. Musical theatre, however, is primarily performed in the language of the audience, making it more accessible and relatable.
In conclusion, both opera and musical theatre are incredible forms of artistic expression with unique features that set them apart. Notwithstanding their differences, what unites opera and musical theatre is the magical blend of music and drama that makes them an enduring and beloved part of the performing arts.
DISTINCTIVE CHARACTERISTICS OF OPERAS AND MUSICALS
The art forms of opera and musical theatre share some commonalities but they also have distinguishing attributes. Grasping these unique qualities aids in further comprehension of these performing arts mediums.
OPERA
The opera, a musical art form primarily from Europe, emerged in the late 16th century. One of its principal features is the absence of spoken dialogue. Instead, the story unfolds through a blend of recitative (a vocal style imitating speech) and arias (extended musical pieces focused on a single character's emotions). Another prevalent attribute of opera is the use of a libretto, a script that is primarily sung, and the orchestral score which holds a considerable role by setting the emotional tone throughout the performance.
Furthermore, the lyrical narrative in opera is typically performed in the original language of composition, demanding extreme vocal strength and dexterity from performers. Its themes often revolve around profound human experiences and dramatic historical events.
MUSICAL THEATRE
On the other hand, musical theatre, having its roots in the cultural melting pot of America, utilizes a combination of sung music, spoken dialogue, and dance to tell a story. Unlike opera, the musical score often accompanies, but generally doesn't dictate the emotional undertones to a musical theater performance. In musicals, the emphasis is more on character development and narrative progression rather than vocal prowess.
Moreover, musical theatre often incorporates a wide array of music genres, including pop, rock, and jazz. The stories encompass a broader range of topics from lighthearted romantic comedies to socio-political commentaries, and they are usually performed in the language of the audience to enhance understanding and enjoyment.
In sum, both opera and musical theatre are remarkable for their capacity to tell captivating stories through music, yet they vary notably in their approach, technique, and content.
THE HISTORICAL DEVELOPMENT AND IMPACT OF OPERA AND MUSICAL THEATRE
The histories of opera and musical theatre are marked by their evolution and influence on each other, and on culture at large. Both art forms have roots in earlier entertainment traditions, and over time, they have grown and transformed in response to social, political and technological changes, as well as shifts in audience tastes.
ORIGINS AND PROGRESS OF OPERA
Opera traces its origins back to the late 16th century in Italy, during the Renaissance period. This art form sought to unite music, drama and ballet, aiming to recreate the storytelling tradition of ancient Greek theatre. Over the centuries, different styles and sub-genres of opera emerged, such as baroque, romantic, and contemporary opera, showcasing cultural and societal changes.
Traditionally reserved for the elite, opera gradually went through a democratization process. Thanks to notable figures such as Wolfgang Amadeus Mozart and Giuseppe Verdi, operas became more accessible, both in terms of musical style and subject matter.
BIRTH AND TRANSFORMATION OF MUSICAL THEATRE
Meanwhile, musical theatre sprung from the lively variety shows and burlesque performances of the 19th-century United States. The genre flourished into an amalgamation of music, dialogue, and dance to tell immersive narratives. The Broadway and West End landscapes have been dominated by iconic musicals that have reshaped the genre, from dramatic pieces like 'Les Misérables' and 'Phantom of the Opera', to contemporary sensations like 'Hamilton'.
The inclusivity of topics and charactes in musical theatre, as well as the use of popular and diverse musical styles, added to the mass appeal of this genre. Its impact extends beyond the stage, with numerous musicals made into successful films and television series.
INFLUENCE AND CROSS-POLLINATION
The paths of opera and musical theatre have often crossed, influencing each other in various ways throughout history. Some musicals have adopted operatic elements, such as through-composed scores and dramatic themes. On the other hand, some operas have integrated popular music and more accessible storytelling methods, echoing techniques from musical theatre.
In addition, both forms have had significant cultural influence. They have served as vehicles for social commentary, helped define national identities, and contributed to the popularization of certain music styles. Whether it's an opera by Puccini or a musical by Rodgers and Hammerstein, these art forms continue to enrich our cultural landscapes.
UNFOLDING THE THEMES AND STYLES IN OPERAS AND MUSICALS
Delving into the themes and styles of opera and musical theatre leads to a fascinating journey of storytelling modes. These two influential art forms have unique distinctions in terms of their approaches to narrative, musical composition, and dramatic elements.
EXPLORING THE THEMES IN OPERA AND MUSICAL THEATRE
Operatic performances frequently explore grand, often tragic themes. Passionate love, betrayal, moral dilemmas, and political intrigue are common topics, frequently set against a backdrop of historical or mythological events. The intense emotions and drama on stage are reflected and magnified in the music, with arias acting as powerful emotional expressions of the characters.
In contrast, musical theatre often gravitates towards more contemporary and relevant subjects – they are typically fashioned around everyday themes. Love, friendship, personal growth, and social issues are frequently the focus. This doesn't mean musicals cannot deal with heavier themes – shows like "Rent" confront themes such as poverty and AIDS. However, the depiction leans towards being more direct and relatable, using popular music styles to underscore the narrative.
DISSECTING THE STYLES IN OPERA AND MUSICAL THEATRE
Opera asserts a distinct style, dominated by a continuous musical structure where the story is mostly communicated through recitatives and arias. Its musical essence lies in the rich melody to amplify the emotional text. The grandeur of its musical composition often aligns with the epic scale of its themes. The singing style in opera is primarily classical, demanding great vocal technique and power.
On the other hand, musical theater is distinguished by its use of book scenes – spoken dialogues interspersed with songs and dances. Its style is a blend of various elements, from the spoken word, song, to dance, making it more varied in its presentation. Its musical style leans toward popular music, and the singing style is generally more similar to that found in pop or rock music. This approach contributes to the overall accessibility and mass appeal of musicals.
Despite these stylistic and thematic differences, both opera and musical theatre share a common goal: to tell compelling stories through the careful intertwining of music and drama. They celebrate the power of narrative manifested through human voice, emotion, and expression.
COMPARISON OF VOCAL AND MUSICAL STYLES IN OPERAS AND MUSICAL THEATRE
The types and characteristics of melodic lines and orchestration differ greatly between opera and musical theatre. The singing technique and musical instrumental accompaniment in these two art forms are distinct in many ways, shaping their overall mood and effect on the audience.
SINGING TECHNIQUE: OPERA VS MUSICAL THEATRE
In an opera, the voices of the performers are more formal and require greater technical skill . They usually have very high vocal demands, often singing in a full chest voice throughout the performance. Opera singers focus on maintaining a constant vibrato and bel canto, or "beautiful singing." They are accompanied by a full orchestra, and there are no spoken lines – everything is sung.
Conversely, in musical theatre, the singing technique is more relaxed with fewer technical demands. Performers often switch between singing, speaking, and a combination of both (known as Sprechstimme). Furthermore, the singing in musical theatre often reflects natural speech rhythms and fluid transitions between the spoken and sung parts. The accompanying music usually includes a smaller orchestra or band.
INSTRUMENTAL ACCOMPANIMENT: OPERA VS MUSICAL THEATRE
Regarding instrumentation, opera commonly employs a full symphony orchestra. This broad range of instruments allows for a rich, layered, and dramatic orchestration which complements the complex vocal performances. The real 'dialogue' in opera comes from the music, with the orchestra playing a vital role in setting the emotional mood.
Musical theatre, in contrast, opts for more modern and diverse orchestration. Traditional orchestral instruments are often mixed with contemporary ones like guitars, drums, and synthesizers. The use of smaller ensembles or bands allow for an easier blending of spoken dialogue and music. As such, musical accompaniment in musical theatre often supports the action rather than driving the storyline, as in opera.
In summary, the vocals and instrumentation in both opera and musical theatre share common elements but also possess characteristics that make each stand out. Opera is typically more formal and dramatically intense, with high vocal demands and rich orchestral accompaniment. Conversely, musical theatre offers a more casual and dynamic approach, blending various vocal styles with modern and diverse instrumentation.
SIGNIFICANT FIGURES AND PRODUCTIONS IN THE WORLDS OF OPERA AND MUSICAL THEATRE
The realms of opera and musical theatre, while distinct in many ways, have produced countless iconic figures and groundbreaking works of art. Whether dramatic or comedic, tragic or romantic, these performances have captured the hearts and fascinated the minds of audiences for centuries.
DISTINGUISHED PERFORMERS AND PERFORMANCES IN OPERA
Opera is a genre that has seen the rise of many remarkable composers and performers. Giuseppe Verdi and Richard Wagner are two of the most predominant opera composers. Verdi's La Traviata and Wagner's Tristan und Isolde continue to be benchmarks in the opera world for their extraordinary compositions, narratives, and emotions.
Giuseppe Verdi: Known for his skillful use of melody and drama, Verdi transformed the face of opera with works such as Rigoletto, Il Trovatore, and Nabucco.
Richard Wagner: Noted for his elaborate orchestrations and epic operas, Wagner's masterpieces include Die Walküre, Das Rheingold, and Parsifal.
PROMINENT FIGURES AND SHOWS IN MUSICAL THEATRE
Musical theatre has also given birth to a myriad of important figures and shows. Stephen Sondheim and Andrew Lloyd Webber are arguably the genre's two most influential practitioners. Sondheim's Sweeney Todd: The Demon Barber of Fleet Street and Lloyd Webber's Phantom of the Opera are among the most celebrated and enduring works in musical theatre.
Stephen Sondheim: A leading figure in musical theatre, Sondheim's innovative and intricate compositions shine through in works like Into the Woods, Sunday in the Park with George, and Company.
Andrew Lloyd Webber: Webber's enduring success comes from his ability to blend pop and theatrical styles, creating timeless hits such as Cats, Evita, and Jesus Christ Superstar.
Whether through the grandeur of opera or the accessibility of musical theatre, these remarkable individuals and their works have shaped the landscape of onstage storytelling, setting the stage for countless performers, composers, and creatives that followed.
FAQ: WHAT IS THE DIFFERENCE BETWEEN AN OPERA AND A MUSICAL
WHO ARE SOME OF THE MOST NOTEWORTHY REPRESENTATIVES IN THE FIELD OF OPERA?
Noteworthy representatives in opera include Giuseppe Verdi, Wolfgang Amadeus Mozart, Richard Wagner, and Giacomo Puccini. These composers have created some of the most memorable and celebrated operas in history.
WHAT ARE SOME OF THE MOST FAMOUS OPERAS OF ALL TIME?
Some of the most famous operas include 'La Traviata' by Giuseppe Verdi, 'The Magic Flute' by Wolfgang Amadeus Mozart, 'Tristan und Isolde' by Richard Wagner, and 'La Bohème' by Giacomo Puccini.
WHO ARE NOTICEABLE FIGURES IN THE FIELD OF MUSICAL THEATRE?
In the realm of musical theatre, Andrew Lloyd Webber, Stephen Sondheim, Richard Rodgers and Oscar Hammerstein II are highly recognized figures. They have produced some of the most successful and enduring musicals.
WHAT ARE SOME OF THE MOST FAMOUS WORKS IN MUSICAL THEATRE?
Some of the most famous works in musical theatre include 'The Phantom of the Opera' by Andrew Lloyd Webber, 'Sweeney Todd: The Demon Barber of Fleet Street' by Stephen Sondheim, 'Oklahoma!' by Rodgers and Hammerstein, and 'Hamilton' by Lin-Manuel Miranda.
HOW DID ANDREW LLOYD WEBBER IMPACT THE FIELD OF MUSICAL THEATRE?
Andrew Lloyd Webber revolutionized the role of music in theatre. His works, such as 'The Phantom of the Opera', 'Cats', and 'Jesus Christ Superstar', have been celebrated for their memorable scores and have been performed in theaters around the world.
WHICH OPERA IS THE MOST PERFORMED WORLDWIDE?
As of the current records, 'La Traviata' by Giuseppe Verdi is the most globally performed opera.
WHAT HAS BEEN THE IMPACT OF LIN-MANUEL MIRANDA ON MUSICAL THEATRE?
Lin-Manuel Miranda's impact on musical theatre has been transformative. His work, 'Hamilton', blends hip-hop, rap, and traditional musical theatre styles to tell the story of American founding father Alexander Hamilton, reaching new audiences and changing the landscape of musical theatre.
WHAT SETS APART AN "OPERA" FROM A "MUSICAL" IN TERMS OF THEIR DEFINING CHARACTERISTICS?
The key difference between an opera and a musical lies in their style, structure, and the way music is integrated into the performance.
WHAT TYPE OF VENUE IS OFTEN ASSOCIATED WITH OPERA PERFORMANCES?
An "opera house" is a specialized venue where opera performances are frequently staged.
HOW DOES "MUSICAL THEATER" COMPARE TO OPERA IN TERMS OF THE TYPE OF MUSIC USED?
Both musical theater and opera use music, but opera often features classical music, while musical theater can encompass a wider range of musical styles.
WHAT'S THE PRIMARY DISTINCTION BETWEEN A "MUSICAL" AND AN "OPERA" WHEN IT COMES TO DIALOGUE AND SINGING?
In an opera, the majority of the dialogue is sung, whereas in a musical, there is a combination of spoken lines and singing.
WHAT'S THE DIFFERENCE BETWEEN "MUSICAL THEATER" AND "OPERA" IN TERMS OF LANGUAGE USED?
Operas are often performed in foreign languages, while musicals are typically performed in English or the local language of the audience.
CAN YOU EXPLAIN THE CONCEPT OF AN "OPERETTA" AND HOW IT RELATES TO OPERA AND MUSICAL THEATER?
An "operetta" is a light and comedic form of musical theater that shares some characteristics with both opera and musical theater.
WHAT IS THE ROLE OF A "MICROPHONE" IN OPERA AND MUSICAL THEATER PERFORMANCES?
In opera, singers rely on their natural projection, whereas in musical theater, microphones are commonly used to amplify voices due to the differences in vocal and orchestral arrangements.
WHAT ARE SOME OF THE "MAIN DIFFERENCES" BETWEEN OPERA AND MUSICAL PLAY WHEN IT COMES TO THEIR OVERALL PRESENTATION?
Opera often features a grander scale, elaborate sets, and focuses heavily on vocal prowess, while musicals tend to incorporate dance, acting, and more contemporary musical styles.
HOW DO "OPERA COMPANIES" AND "MUSICAL THEATER PERFORMERS" CONTRIBUTE TO THE DIFFERENCES BETWEEN OPERA AND MUSICALS?
Opera companies primarily produce traditional operas, while musical theater performers often bring a broader skill set that includes acting, singing, and dancing to musical productions.
WHAT'S THE TYPICAL "LENGTH" DIFFERENCE BETWEEN OPERAS AND MUSICALS?
Operas tend to be longer than musicals, as they may have more acts and scenes accompanied by extensive orchestral compositions.
WHAT ROLE DOES "CLASSICAL MUSIC" PLAY IN DIFFERENTIATING OPERA FROM MUSICAL THEATER?
Operas often feature classical music compositions, which contribute to their distinctive sound and cultural significance.
HOW DOES "ROCK OPERA" FIT INTO THE SPECTRUM OF OPERA AND MUSICAL THEATER?
A "rock opera" is a subgenre that combines the narrative and theatrical elements of opera with the musical style of rock music.
WHAT'S THE OVERARCHING SIGNIFICANCE OF RECOGNIZING THE "DIFFERENCES BETWEEN OPERA AND MUSICAL THEATER" AS DISTINCT FORMS OF ART?
Understanding these differences helps audiences appreciate the unique qualities and artistic contributions of both opera and musical theater productions.