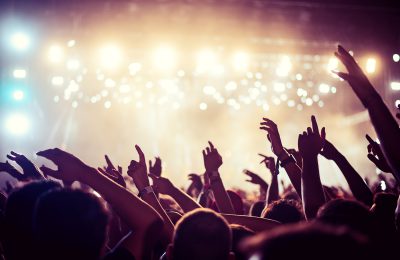 The Ultimate Dress Code Guide: What to Wear to the Opera
When attending an event as cultured and steeped in tradition as the opera, your attire should complement the aura of sophistication that is Opera. Dressing for the opera is a delicate blend of personal taste and adherence to a timeless dress code. However, this does not mean that there are hard and fast rules set in stone. This guide is designed to offer indispensable advice on achieving the perfect opera look.
Perhaps you are a newcomer to the opera world, or a regular attendee in need of a fresh perspective on opera style. Regardless of your familiarity level with the opera, there may still be confusion or indecision about how to put together a suitable outfit. That's where we come in. The aim of this piece is to demystify the art of curating the perfect opera ensemble.
We will explore various elements ranging from the fine balance of elegance and comfort, conventional opera outfits, the relevance of the time of the event, to the distinctiveness of each opera house. Items of dressing like evening gowns, suits, and their accessories will get a new spotlight in ensuring that your opera experience is devoid of fashion blunders.
There's more to the opera than simply enjoying an epic musical performance; it's about fully immersing yourself in a rich cultural experience. And part of that experience is choosing the right attire. Let's dive into the comprehensive aid in navigating the intricate world of opera fashion.
DECODING THE OPERA ATTIRE NORMS: A BLEND OF CLASSIC AND CONTEMPORARY STYLES
Attending the opera often conveys a sophisticated image – the grand theatre, the compelling storylines, and the mesmerizing music, everything demands a certain level of refinement on the part of the audience. As part of this, the elegant dress code has traditionally been an integral part of the opera-going experience. However, in recent times, there seems to be a transition from the strict haute couture to a slightly relaxed, contemporary aesthetic.
The attire for an opera performance is generally dictated by the time, venue, and the nature of the performance. Traditionally, attending an opera was akin to attending a gala, with attendees dressed in full formal attire. This typically included dinner jackets, silk bow ties, and pristine white shirts for men, and floor-length gowns, elegant gloves, and exquisite jewelry for women.
But in recent years, opera houses are encouraging inclusivity. There is an increasing emphasis on the art form itself rather than the attire. The objective is to attract more and more people to experience the magic of opera, without being inhibited by dress codes. As such, while some continue to adhere to the traditional white-tie affair, there are others who opt for slightly less formal yet tasteful outfits.
ADAPTING TO THE CHANGING FASHION NORMS IN THE OPERA WORLD
The trend of dressing down for the opera, however, doesn't indicate a complete disregard for the dress code. Even contemporary styles converge at a point of minimalistic classiness and sophistication- be it a crisp business suit, a neat jumpsuit or a cocktail dress. The casual element is injected with an understated glamor.
Whether it's an evening of modern or classic opera, there are a few things to remember while selecting your outfit. Here are some tips to get you started:
Know your opera: Some operas, especially grand operas and premieres, still demand formal attire. Conversely, others, especially modern operas, allow semi-formal attire.
Location matters: Dressing for the opera can also depend on the opera house. Opera houses in big cities usually incline towards grandeur, while regional operas may be more laid-back.
Matinee vs Evening: Matinees are usually more casual, while evening performances command more formal attire.
Comfort is key: Remember, operas can be long. Choose an outfit that is not only stylish but also comfortable.
Ultimately, going to an opera is about appreciating the fine art of music, drama, and sheer theatrical spectacle. Whether you choose to stick with the old-school glamour or prefer a modern twist in your attire, ensure it compliments the opera's grandeur!
FROM STYLISH GOWNS TO SOPHISTICATED TUNICS: DRESSING FOR A NIGHT AT THE OPERA FOR WOMEN
Being a part of an iconic cultural experience like opera demands a fashion etiquette that complements the elegance of the occasion. This doesn't necessarily mean heavy embellishments and long gowns; there are many ways in which you can exude grace and sophistication.
LONG GLAMOROUS GOWNS ARE THE CLASSIC CHOICE
When it comes to traditional opera fashion for women, nothing screams "opera night" louder than floor-length gowns. Look for gowns with understated elegance, think of classic silhouettes with minimalistic embellishments. Black is always a great colour choice for its classic appeal, but feel free to experiment with other colours, maybe even metallic shades, for a standout look.
SHORT FANCY DRESSES OFFER A CONTEMPORARY SPIN
Not comfortable in a long gown? Don't worry, you can still make a style statement with a chic short dress. Go for a dress that flatters your body shape and brings out your personality. A classic little black dress or a slightly extravagant number with sequins or lace can also do wonders. Make sure the dress is not too casual and gives off an air of celebration to match the gravity of the event.
ACCESSORIZE YOUR ENSEMBLE TASTEFULLY
An elegant necklace, a pair of statement earrings or a striking bracelet can add the right amount of glitz to your outfit.
When it comes to shoes, favour comfort as much as style, as you may be standing or walking for long periods.
Choose a clutch or a small handbag that complements your outfit rather than overpowering it.
For colder nights, a beautiful shawl or a wrap can elevate your overall look while keeping you warm.
Remember, while it's essential to look the part for the opera, there's no strict dress code. What's important is that you're comfortable and feel good about yourself in your attire. With this guide in hand, you're set to enjoy the opera in style!
DRESSING FOR THE OPERA: A GUIDE FOR MEN'S ATTIRE
Attending the opera is not just about immersing yourself in the magnificent performances and the stunning music. It's also about embracing the elegance and sophistication of the occasion. As such, knowing how to dress appropriately is essential. From tuxedos and suits to more informal yet classy attire, we've compiled some pointers to guide you in choosing an appropriate men's opera outfit.
THE TRADITIONAL APPROACH: TUXEDOS AND SUITS
When it comes to formal events, nothing beats the classic appeal of tuxedos and suits. They've been the conventional choice for men's opera evenings since time immemorial. A well-fitting suit in a neutral color such as black, navy, or grey is invariably a safe bet. Pair it with a crisp white shirt, a classic tie or bow tie, and polished dress shoes to finish off the look. Alternatively, a tuxedo leans towards the more extravagant side and is typically resorted to for exceptionally grand operas.
THE CLASSY INFORMAL LOOK
While tuxedos and suits are fail-safe choices, it's not unusual to see men in the opera wearing less formal outfits, especially at matinee performances or less formal evenings. A classy informal look could involve a dark colored blazer or sports coat matched with a pair of chinos or dark jeans. A light-colored dress shirt and a pair of loafers or smart shoes can complete the ensemble, which can be equally impressive and suitable for the opera setting.
Blazer/ Sports Coat: A blazer or a sports coat in a neutral color, like black or navy blue is a versatile piece that can be dressed up or down according to the occasion.
Trousers: A pair of well-fitted chinos or dark jeans can tilt your outfit towards the casual side while still keeping it neat and classy.
Shoes: A pair of loafers or smart brogues can add a polished finish to your classy casual look.
Regardless of what you choose to wear, the key is in picking something that you feel comfortable and confident in. After all, the opera is an event of enjoyment and your outfit should make you feel nothing less.
ACCESSORIZING YOUR OPERA ATTIRE: FROM BLING TO FOOTWEAR AND BEYOND
When you're planning your ensemble for an opera night, the clothes you pick form just a part of the picture. Accessories have an equally significant role to play and can make or break your outfit. Whether it involves selecting the right shoes, choosing statement jewelry or adding a touch of luxury with a fine silk scarf, accessorizing is an art that can elevate your opera outfit to another level.
JEWELRY: THE SHOW-STEALER
A big part of accessorizing for the opera is about finding that perfect piece of jewelry. Whether it's a dazzling diamond necklace or a simple pair of pearl earrings, jewelry can instantly boost the elegance quotient of your ensemble. However, it's important to remember the 'less is more' rule. Resist the temptation to wear all your fancy jewels at once. Here's a tip: Pick one statement piece and let it shine. It could be an intricate choker necklace or a pair of dramatic chandelier earrings. Just ensure it complements your outfit and isn't overpowering.
SHOES: THE PERFECT PAIR
When deciding on the footwear, comfort should be as important as style. After all, you would be on your feet quite a bit, especially during the intervals. Opt for a pair that is stylish yet comfortable. Stilettos might sound appealing, but a more comfortable choice would be kitten heels or elegant flats. If you do opt for high heels, ensure they are not too strappy or difficult to walk in. Remember, sophistication is key.
MORE ACCESSORIES: TIME FOR EXTRAS
Gloves: Opera gloves, that extend beyond the elbow, give a truly classic and chic touch. If you're wearing a sleeveless or strapless dress, consider this accessory for a truly head-turning look.
Hats: Although not common, you can consider adding elegance and mystique to your outfit with a stylish hat. Just remember to remove it during the performance.
Scarves: A lightweight, luxury fabric scarf can do wonders to accentuate your opera outfit. Use it as a wrap if it's a little chilly or just let it drape down your shoulders elegantly.
Bags: A chic clutch or a small, embellished handbag is ideal. Keep it compact and ensure it complements the overall theme of your outfit.
In conclusion, the opera isn't just about the performance. It's about the complete experience, which includes looking your best. A well-accessorized outfit can turn the opera night into an evening to remember.
INSPIRATION FOR YOUR OPERA ATTIRE FROM FAMOUS OPERAS AND TIMELESS THEMES
Creating an opera outfit that truly stands out involves more than just following dress codes. An intriguing approach is to draw inspiration from popular operas themselves or timeless classical themes. Here are a few ideas:
OUTFITS INSPIRED BY ICONIC OPERAS
La Traviata: If you want to channel a romantic opera's elegance, bearing the story of La Traviata in mind is a good start. Ladies could opt for an extravagant yet sophisticated outfit, such as a lace-trimmed gown with an upswept hairdo, while gentlemen might go for smart, neat lines in their choice of suit or tuxedo, nodding to the opera's 19th-century setting.
Carmen: For an outfit evocative of the sultry passion in Bizet's Carmen, ladies could opt for an off-the-shoulder lace dress or a flamenco-inspired outfit in vibrant colours. Men could channel Don José's military uniform with a well-tailored suit in a striking colour, such as navy.
CLASSICALLY-THEMED OUTFITS
The Greek Classics: Drawing from Greek classical themes can offer an undeniably elegant attire for the opera. For women, a flowing dress in white or cream, with golden accessories for added impact, can evoke the beauty of a Greek goddess. Men could consider a sharp, tailored suit in a light colour palette, paired with gold cufflinks or tie pin for a subtle touch of opulence.
Gothic Romance: Gothic romance themes, often present in dramatic operas, can provide a visually stunning attire inspiration. Ladies can pair a dark velvet gown with a statement choker, while gentlemen can opt for a suit in dark, rich tones paired with an exquisitely detailed cravat.
In conclusion, when choosing your attire for an exhilarating night at the opera, consider taking cues not only from traditional etiquette but also the fascinating narratives and enduring themes found in the operas themselves. This way, your outfit can be a harmonious extension of the magical evening to come.
FAQ: WHAT TO WEAR TO THE OPERA
WHAT ARE SOME OPERA OUTFIT IDEAS INSPIRED BY 'THE MAGIC FLUTE'?
You can take inspiration from the colorful, whimsical costumes of the opera. For a ladies' outfit, a flowing gown in a rich jewel tone like emerald or sapphire blue might do the trick, with elaborate accessories. Men could consider a well-tailored suit in a rich color, paired with a shirt in a contrasting shade.
HOW CAN I DRESS INSPIRED BY 'LA TRAVIATA'?
Inspiration can be drawn from the Romantic era in which La Traviata is set. Ladies might opt for a Victorian-style dress paired with a beautiful headdress, while men could go for a suit inspired by the 1850s style – think tailcoat, cravat, and top hat.
WHAT COULD BE AN OUTFIT IDEA BASED ON 'AIDA'?
Aida is set in ancient Egypt, so outfits could feature Egyptian motifs. For women, a Grecian style dress with gold accessories would be fitting. Men could wear a white suit with an Egyptian scarab or ankh pendant.
WHAT OUTFIT WOULD BE APPROPRIATE FOR 'CARMEN'?
As Carmen is set in Spain, flamenco-inspired outfits would be great. Women could wear a flowy, ruffled dress in red or black with large hoop earrings. Men can wear a traditional Andalusian suit, or a black suit with a fiery red tie or pocket square.
HOW CAN I TAILOR AN OUTFIT AFTER THE 'SWAN LAKE' OPERA?
Inspired by the main character, women might consider a sleek, white dress or gown with feathery accessories. For men, a sleek black tuxedo would resemble the elegance of a swan.
WHAT OUTFIT COULD BE INSPIRED BY 'TURANDOT'?
Women might consider wearing a kimono-style dress or a gown in rich, vibrant colors inspired by the Chinese setting. Men could wear a suit with a mandarin collar or a regular suit with elements of red or gold for an oriental touch.
WHAT TYPE OF CLOTHING IS OFTEN ASSOCIATED WITH AN OPERA PERFORMANCE, ESPECIALLY FOR WOMEN?
A blouse paired with a skirt or dress is a common choice for women attending an opera performance.
WHAT'S THE FIRST STEP IN GETTING READY TO GO TO THE OPERA?
The first step is to "get dressed" in appropriate attire, considering the formal nature of the event.
WHAT SHOULD YOU WEAR TO AN OPERA IF IT'S YOUR FIRST TIME ATTENDING ONE?
When going to the opera for the first time, it's recommended to wear something formal, as opera performances typically have a formal dress code.
WHAT'S IMPORTANT TO REMEMBER WHEN DECIDING WHAT TO WEAR TO AN OPERA?
Don't forget that opera performances have a formal atmosphere, so dressing accordingly is essential.
WHAT'S SOMETHING YOU'LL LIKELY ENCOUNTER WHEN ATTENDING AN OPERA?
You'll likely see people wearing elegant and sophisticated outfits, including satin fabrics.
WHAT'S A COMMON FABRIC ASSOCIATED WITH FORMAL ATTIRE THAT YOU MIGHT FIND AT AN OPERA?
Satin is a fabric often worn at opera events due to its luxurious appearance.
WHAT'S A SIGNIFICANT OCCASION FOR ATTENDING AN OPERA?
Opening night is a significant occasion that may require adhering to a formal dress code.
WHAT'S A MORE RELAXED DRESS CODE THAT YOU MIGHT ENCOUNTER AT SOME OPERA PERFORMANCES?
While some operas have a black-tie dress code, others might allow for business casual attire.
WHAT'S A CLOTHING ITEM THAT CAN ADD A LAYER OF WARMTH IF YOU'RE CONCERNED ABOUT GETTING COLD DURING THE OPERA?
A cardigan can serve as an extra layer to keep you warm while watching the performance.
WHAT'S A VERSATILE ACCESSORY THAT CAN ADD A STYLISH TOUCH TO YOUR OPERA ATTIRE?
A statement necklace can add a pop of color and elegance to the rest of your outfit when attending a formal event like the opera.
WHAT'S A HELPFUL RESOURCE FOR ADVICE ON APPROPRIATE ATTIRE FOR YOUR FIRST OPERA EXPERIENCE?
An "ultimate guide" can provide comprehensive information on what to wear to an opera, especially if you're attending for the first time.
IS THERE A PARTICULAR FABRIC THAT YOU SHOULD AVOID WEARING WHEN ATTENDING A FORMAL EVENT LIKE THE OPERA?
Denim is generally not recommended for opera attire, as it leans more towards casual wear.
WHAT'S A COMMON DRESS CODE FOR UPSCALE EVENTS LIKE OPERA PERFORMANCES?
The "black tie" dress code is often expected at opera events due to their formal nature.
WHEN IT COMES TO SELECTING YOUR ATTIRE FOR THE OPERA, WHAT'S IMPORTANT TO CONSIDER?
"Figuring out what to wear" involves taking into account the formal side of opera performances and dressing appropriately.
WHAT'S A TYPE OF FOOTWEAR THAT IS TYPICALLY NOT SUITABLE FOR OPERA ATTIRE?
"Flip-flops" are considered too casual for opera events; instead, opt for more elegant options like dress shoes or heels.