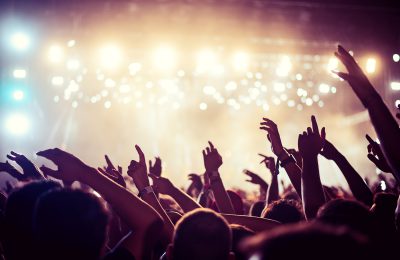 Delving into Rock Opera: Exploring Its Roots, Traits, and Legendary Performances
The expansive universe of music has birthed numerous genres and subgenres, constantly evolving and shaping our auditory landscape. One of these many styles is the Rock Opera, a truly mesmerizing fusion of rock music and opera's dramatic narrative style. To appreciate fully the enchanting allure of Rock Opera, it is instrumental to comprehend its roots, its defining attributes, and some of its most enduring epitomes.
Emerging as a unique musical phenomenon during the late 1960s and early 1970s, Rock Opera was borne out of an explosive mixing of the rebellious spirit of rock and roll and the grandeu of operatic storytelling. Charting its origins is an exciting journey that takes us to the heart of innovative musical experimentation.
Rock Opera, with its rich tapestry of sound and emotion, bears distinctive characteristics that clearly set it apart from other genres. These features, from its multilayered narratives to its bold instrumentals, are instrumental in creating the enthralling masterpieces that have deeply influenced our musical culture.
Furthermore, it is through showcasing the most iconic examples of Rock Opera that its beauty and powerful impact truly come to the fore. The magnificence of works like The Who's "Tommy" and Pink Floyd's "The Wall" have not only left an indelible mark on the music industry but have also shaped the audience's perception of the genre as a whole.
In delving into the world of Rock Opera, we appreciate deeper the brilliance that results from genre-mixing and innovative sound crafting. Go on this fascinating journey and unravel the magic and allure of this incredible musical style.
THE ROOTS OF ROCK OPERA: AN INTRIGUING EVOLUTION
The inception of rock opera boasts a fascinating background. It all began in the mid-20th century, with the genre synthesizing elements of traditional opera and rock music. Creating a unique blend of hearty rock style combined with the operatic conventions of narrative storytelling.
The concept of intertwining opera and rock didn't initially set out to be a widespread phenomenon. Long story short, it resulted from the natural progression of popular music. Indeed, the mid-1960s was a transformative period for music, especially after the release of The Beatles' Sgt. Pepper's Lonely Hearts Club Band album. The innovative approach used in this album, of weaving together separate songs into a conceptually cohesive work, was pioneering in shaping the genre of rock opera.
However, it was The Who's album 'Tommy' in 1969 that indisputably stamped rock opera's place in popular culture. This double album, narrating the story of a 'deaf, dumb and blind' boy, showed the world that the potpourri of opera and rock was far from being a mere novel musical experimentation, but a genuine genre.
From then on, rock opera experienced rapid expansion and evolved in different ways. Many rock bands and artists, including Pink Floyd, Genesis, and David Bowie, developed their versions of rock operas, each adding their unique flavor to the genre.
'The Wall' by Pink Floyd features profound themes of isolation and self-reflection.
Genesis, with their album 'The Lamb Lies Down on Broadway', narrates a surreal adventure of a New Yorker.
David Bowie's 'The Rise and Fall of Ziggy Stardust and the Spiders from Mars' spins the tale of a fictional rock star, Ziggy Stardust.
With countless magnificent examples, the genesis of rock opera elucidates the organic expansion of music's boundaries. It marked a new age where musicians dared to dream big and tell intricate stories through their albums, strengthening the bond between listener and music.
UNLOCKING THE MYSTERIES OF ROCK OPERAS: AN IN-DEPTH LOOK AT CORE FEATURES
Rock operas, with their vibrant interplay of music, narrative, and theatrics, have earned a unique place in the canon of rock music. These potent musical narratives are known to have subverted the norm, pushing the boundaries of storytelling in rock music. To appreciate this genre fully, recognize specific aspects that make it stand out.
Narrative
A significant facet of rock operas is their emphasis on storytelling. Unlike conventional rock music, where individual songs can exist independently, each track in a rock opera contributes to a greater narrative or theme. This narrative is often told through the lyrics of the songs, which link together to tell a cohesive story. This overarching thematic element sets rock operas apart from other music genres.
Music
While the narrative is pivotal, the music is just as integral in a rock opera. Often involving a myriad of musical styles and instruments, the music helps in forwarding the narrative and setting the emotional tone of the story. The compositions in rock operas tend to be more complex, with many featuring orchestral arrangements and elements of classical music.
Theatrical Elements
Another key characteristic is the use of theatrics. Many rock operas were designed to be performed on stage, incorporating elements like costumes, designed sets and choreography. These visual aspects augment the storytelling and replicate the grandeur of traditional operas, but with a modern twist.
Several rock operas have made their indelible mark in music history. Works such as "Tommy" and "Quadrophenia" by The Who, "The Wall" by Pink Floyd and "American Idiot" by Green Day have all pushed the creative repertoire of rock music. They have shown how a rock opera can transcend its genre, constructing narratives that resonate across generations.
In conclusion, the allure of rock operas lies in their distinctive fusion of music and narrative. Whether through their complex musical arrangements, immersive storytelling, or ambitious theatrical elements, rock operas create an experience that goes beyond merely listening to music.
MASTERPIECES THAT PIONEERED THE ROCK OPERA GENRE
Rock Operas have shaped the musical landscape, becoming a testament to the enduring power of storytelling through music. While the genre's origins can be traced back to early attempts towards fusing rock music with epic narratives, a few iconic compositions stand out for defining and popularizing the genre.
TOMMY BY THE WHO
Released in 1969, Tommy by The Who is often hailed as the beginning of the mainstream rock opera genre. With a mesmerizing fusion of hard rock rhythms and complex lyrics describing a riveting tale of trauma, discovery, and enlightenment, this record established the blueprint for many rock operas to follow. Its success helped cement the rock opera as a legitimate and unique musical endeavor.
THE WALL BY PINK FLOYD
The Wall by Pink Floyd, released in 1979, remains one of rock opera's most renowned and celebrated examples. This double-album masterpiece features a compelling mix of various music styles and crafted a narrative that was both personal and universal. Its striking exploration of themes such as isolation, delusion, and self-destruction captivated audiences, solidifying its place as a quintessential example of the genre.
JESUS CHRIST SUPERSTAR
Andrew Lloyd Webber and Tim Rice's Jesus Christ Superstar is another classic example that pushed the rock opera into the spotlight. This 1970 musical reimagined the story of Jesus Christ through a contemporary lens, telling the tale with rock music that integrated elements of soul and funk. It originated as a concept album before being adapted into a highly successful Broadway show, signifying the versatility of the rock opera form.
These seminal works illustrate the transformative potential of rock operas, blending theatrical narratives with electrifying rock compositions, forever shaping the timeline of musical history.
TRACING THE DEVELOPMENT OF ROCK OPERAS THROUGH THE YEARS
Rock opera, with its roots traced back to the mid 1960s, marked a pivotal moment in the history of music, fusing the power of rock music and the dramatic storytelling of opera. However, this highly influential genre didn't stay static. The past several decades have seen a remarkable evolution in the field of rock operas.
The evolution of the rock opera began with the monumental work "Tommy" by the Who in 1969. Unique for its time, "Tommy" brought forth the concept of a continuous narrative told through rock music, setting the bar for future rock operas. It was defined by its innovative use of rock music to drive an engaging narrative, marking a departure from traditional songwriting norms.
The 1970s saw the further maturation of the genre, with concept albums like Pink Floyd's "The Wall" and Genesis' "The Lamb Lies Down On Broadway". Through the use of complex lyrical themes and progressive rock elements, these works expanded the narrative and musical boundaries of rock operas.
The 1980s and 1990s introduced a host of changes within the genre, embracing technological advancements and differing musical styles. Rock operas like "Operation: Mindcrime" by Queensrÿche and Green Day's "American Idiot" on the brink of the 21st century showcased how rock opera was still very much alive and evolving.
The 21st century went to further prove the flexibility of the genre, with bands and artists channeling digital revolution and the Internet era, in their works. Notable examples include My Chemical Romance's "The Black Parade" and the Protomen's "Act II: The Father of Death", which fused the traditional elements of rock opera with modern sonic landscapes.
Today, the influence of rock operas continues to permeate contemporary music, with genres such as punk, metal, and alternative frequently embracing the rock opera format.
As we move forward, it's unquestionable that the rock opera continues to evolve, consistently rising to the challenge of new musical frontiers, technologies, and cultural contexts. It's a story that starts from "Tommy" but doesn't end anywhere in sight. Thereby, paying respects to the foundation while welcoming changes brought by time and innovation.
THE INFLUENCE OF ROCK MUSICALS ON POP CULTURE
The genre of rock musicals has significantly left its mark on pop culture. Their introduction has not just diversified musical theater, but they have also left an indelible impact on music, fashion, cinema and television.
Music: The advent of rock opera began with records that told a story, but their musical impact has been widespread. Artists who may not have otherwise been introduced to opera or musical theater have used these works as a novel method of expression. In addition, the musical arrangements from these rock operas have influenced a multitude of bands and musicians outside the genre. They have also broadened audiences' music tastes and understanding, enabling a cross-over between fans of rock music and traditional opera.
Film and Television: Rock musicals have also had a substantial effect on the film and television industry. Dramas with narratives that resemble rock operas in structure and spirit have become more prevalent. Furthermore, many rock operas have been adapted into successful films, introducing a new generation of viewers to this form of storytelling, and proving its enduring popularity.
Fashion: Elements from rock opera have also infiltrated the fashion world, particularly inspired by the costuming within these performances. Musicals such as "The Rocky Horror Show" and "Tommy" brought with them unique styles that reflected the music and themes of the show. These bold sartorial choices have often been replicated in high fashion and streetwear, and continue to inspire designers today.
In conclusion, it is clear that the influence of rock operas has permeated pop culture in various ways. This genre has not only changed the face of musical theater, but has also extended its impact across different industries including music, film and television, and fashion. They have introduced a fresh, edgy take on traditional storytelling formats and continue to inspire and entertain audiences globally.
FAQ: WHAT IS A ROCK OPERA
WHAT EXACTLY IS A ROCK OPERA?
A rock opera is a work of rock music that presents a storyline told over multiple parts, songs or sections in a manner similar to opera. They often feature recurring themes and motifs.
HOW HAS ROCK OPERA INFLUENCED POPULAR CULTURE?
Rock operas have had a significant impact on popular culture by introducing a narrative storytelling approach to rock music. They have been instrumental in blending diverse genres and have inspired many movies, musicals, and other forms of entertainment.
CAN YOU NAME SOME FAMOUS ROCK OPERAS THAT HAVE SHAPED POPULAR CULTURE?
Yes, some of the most famous rock operas that have significantly shaped popular culture are The Who's "Tommy", Pink Floyd's "The Wall", and Green Day's "American Idiot". All of these have been adapted into film or stage productions as well.
WHY ARE ROCK OPERAS SIGNIFICANT IN THE MUSIC INDUSTRY?
Rock operas are significant because they bring about a unique blend of storytelling and music composition. They have created a new dimension in music, allowing a more comprehensive artistic expression rather than just individual songs.
HAS THE CONCEPT OF ROCK OPERA BEEN EMBRACED WORLDWIDE?
Yes, the concept of rock opera has been embraced worldwide. In many countries, rock operas have been produced addressing regional themes and stories, thereby contributing to a global embrace and evolution of the genre.
ARE ROCK OPERAS STILL POPULAR TODAY?
While they may not necessarily dominate the charts as they once did during their prime, rock operas remain a significant sub-genre in the music industry. Many contemporary music artists and bands, such as Green Day and My Chemical Romance, have dabbled in this format, proving its continued relevance.
HOW DID ROCK OPERAS CHALLENGE TRADITIONAL ROCK MUSIC?
Rock operas challenged the traditional structure of rock music by creating a more complex narrative framework, typically spread across an entire album. This introduced a way for artists to delve deeper into themes and character development than they could in individual songs.
WHY DID ROCK OPERAS RESONATE SO STRONGLY WITH AUDIENCES?
Rock operas typically resonate strongly with audiences because they combine powerful music with relatable, complex narratives. The combination of engaging storylines and music can stir emotions and induce a greater appreciation for the artistic endeavor.
WHAT IS THE IMPACT OF ROCK OPERA ON POPULAR CULTURE?
Rock opera has had a substantial impact on popular culture, influencing music, theater and film. It blended elements of classical opera with rock music, breaking down genre barriers and providing a new form of storytelling. This had a considerable influence on the music industry and paved the way for concept albums and theatrical rock bands. Some of the best-known rock operas, like The Who's 'Tommy' and 'Jesus Christ Superstar' by Andrew Lloyd Webber and Tim Rice, have permeated popular culture, being adapted into successful films and stage productions. Furthermore, the themes addressed in these works often resonate with the larger society and influence discussions on topics such as religion, war, and social isolation.
WHO IS KNOWN FOR BEING A MEMBER OF THE ROCK BAND THE WHO AND FOR HIS INVOLVEMENT IN CREATING THE FIRST ROCK OPERA?
Pete Townshend, a member of The Who, is known for his significant contribution to the creation of the first rock opera.
WHAT IS CONSIDERED THE FIRST ROCK OPERA, AND WHICH BAND IS RESPONSIBLE FOR IT?
The rock opera "A Quick One, While He's Away" is often considered the first of its kind, created by The Who.
WHICH ROCK ALBUM IS OFTEN REGARDED AS ONE OF THE BEST ROCK OPERAS OF ALL TIME, FEATURING SONGS LIKE "BAT OUT OF HELL"?
The album "Bat Out of Hell," with its title track and other tracks, is often recognized as one of the best rock operas.
WHAT IS A CHARACTERISTIC FEATURE OF A ROCK OPERA IN TERMS OF ITS STRUCTURE?
A rock opera is a collection of rock music songs with lyrics that relate to a central theme, often forming a narrative story.
WHAT FAMOUS ROCK BAND'S LEAD SINGER COMPOSED A ROCK OPERA TITLED "THE WALL"?
Roger Waters, the lead singer of Pink Floyd, composed the rock opera "The Wall."
WHICH ROCK OPERA IS KNOWN FOR ITS TITLE TRACK "PINBALL WIZARD" AND HAS SOLD MILLIONS OF COPIES WORLDWIDE?
"Tommy," a rock opera by The Who, is famous for its title track "Pinball Wizard" and has achieved massive sales.
WHO COMPOSED THE ROCK OPERA "JESUS OF SUBURBIA," WHICH IS FEATURED IN THE ALBUM "AMERICAN IDIOT"?
"Jesus of Suburbia" is a rock opera track composed by Billie Joe Armstrong of the band Green Day, featured in the album "American Idiot."
WHAT ROCK OPERA FOLLOWS THE LIFE OF A DEAF, DUMB, AND BLIND KID AND IS CONSIDERED ONE OF THE BEST-SELLING ALBUMS OF ALL TIME?
"The Who's Tommy" follows the life of a deaf, dumb, and blind kid and is among the best-selling albums in history.
WHAT ROCK OPERA IS RECOGNIZED FOR ITS TITLE TRACK "THE WALL" AND ITS EXPLORATION OF THEMES LIKE THE DECLINE AND FALL OF A CHARACTER NAMED PINK?
"The Wall," a rock opera by Pink Floyd, delves into themes like the decline and fall of the character Pink, as depicted in its songs.
WHICH ROCK OPERA WAS RELEASED AS A DOUBLE ALBUM WITH LINER NOTES THAT PROVIDED INSIGHT INTO ITS NARRATIVE AND CONCEPT?
"Quadrophenia," a rock opera by The Who, was released as a double album with liner notes that explained its intricate narrative and concept.