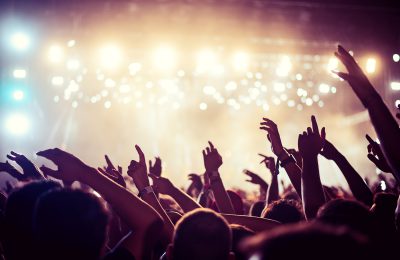 Discovering the Various Languages of Opera Singing: An Extensive Guide
The tantalizing world of opera transcends borders and cultures, seamlessly blending diverse linguistic threads into a unified global tapestry. The abilities of opera singers aren't just confined to their vocal prowess. In fact, their versatile mastery over multiple languages is a noted hallmark of their talent. This feature article serves as a comprehensive guide to explore the numerous languages used by these virtuosos on the opera stage.
Why do opera singers frequently pivot from one language to another? What's the significance and role of these languages in shaping the style and essence of an opera performance? These are some of the intriguing inquiries that we will venture to answer. Whether you're a seasoned opera enthusiast, an aspiring opera singer, or simply someone with an interest in opera, this guide will offer valuable insights into the linguistic aspects of this sublime art form.
We'll journey through the traditional Italian, German, and French operas, delving into the nuances that each language brings to the performances. Venturing further afield, we'll also investigate less commonly used languages like Czech, Russian, and even Chinese, shedding light on the growth and diversity in the opera world.
In this exploration, the crucial role of language, not merely as a medium of communication but as a potent tool in conveying emotion and drama in opera will be emphasized. To gain a thorough understanding of the beautiful complexity of opera, one must listen with not just their ears, but with the intellect of a linguist and the heart of a dramatist.
COMPREHENDING THE ROLE OF LANGUAGE IN OPERA SHOWS
The artistic expression of operas is often beautifully interlaced with the language in which it is performed. The role of language in striking an emotional chord with the audiences, while transporting them to the unique era or setting of the narrative, cannot be understated. Understanding the significance of language usage in opera performances helps one to enjoy and fully appreciate this sublime art form.
Audiences are often touched by the intense beauty and power of the performances, not just by the notes delivered, but also by the blend of words they're wrapped in. The depth of opera as an art form stems from these two intertwined components. Opera's richness lies in the way music blends with language to create an aesthetic appeal that transcensively communicates the human emotional experience.
Several languages hold prominence in the opera world. Unveiling these languages helps to decode the essence of some of the most influential operas. Let's have a look at them:
Italian: The birthplace of this art form, Italy holds a dominant position in the operatic language scene. Many opera classics are performed in Italian, as it is known for its rhythmic and melodic nature.
German: Known for its dramatic tenor, German became popular in the realm of opera with the arrival of composers like Richard Wagner, who preferred to write and perform in his native language.
French: French Opera is noted for its subtlety and lyricism. It adds a unique touch to the operatic performance and is used by many renowned composers.
English: With the broader globalization of opera, English has become a significant language in contemporary works, making opera more accessible to a wider audience.
Although understanding the language can enhance the experience, the real beauty of opera lies in its ability to transcend linguistic barriers. Performers effectively use music, action, and expressions to narrate the story and portray emotions. Therefore, even with language differences, the magic and allure of the opera remain universal and timeless.
DOMINATING LANGUAGES IN THE SPHERE OF OPERA: ITALIAN, FRENCH, AND GERMAN
In the fascinating universe of opera, several languages have claimed a substantial part of the spotlight, shaping the narratives and rhythms that enrapture audiences worldwide. The three major languages that the opera world revolves around can be named as the languages of Italy, France, and Germany.
A GAZE AT ITALIAN, FRENCH, AND GERMAN OPERATIONAL LINGUISTICS
The romance and melody of Italian are fundamental to opera. The language's naturally songful phonetics and the emotional intensity offered by Italian librettos have contributed significantly to its dominance. Italian opera boasts masterpieces by renowned composers such as Giuseppe Verdi, Vincenzo Bellini, and Giacomo Puccini.
On the other hand, French structures the opera world with its distinct lyrical lines and musical texture. Offering a language that is precise and clear, French opera stands out with its own style known as Grand Opera. Exceptional works from Hector Berlioz and Charles Gounod add a remarkable essence to this distinctive space.
Lastly, German plays a remarkable part in shaping opera's world with its deep, philosophical narratives. A more dramatic discipline, German opera favours strong, robust voices that suit its intricate musical writing. Notable composers like Richard Wagner and Johann Strauss II have played seminal roles in bringing the language to the fore in the world of opera.
Italian Opera: Rooted in melody, Italian opera is famous for its long, flowing phrases, high notes, and emotional intensity.
French Opera: Known for its precision and clarity, French opera often uses ballet and emphasizes the dramatic elements of the story.
German Opera: Typically philosophical and dramatic, German opera is characterized by its strong, robust voices and intricate musical patterns.
In conclusion, the mastery over these three languages – Italian, French, and German, builds a strong foundation for aspiring opera singers. Their widespread usage forms an integral part of the diverse fabric that opera, as a performing art, offers to its spectators around the world.
EXAMINING THE PARTICULARS: THE INFLUENCE OF LANGUAGE CHARACTERISTICS ON OPERA PERFORMANCE
Understanding the connection between language characteristics and their influences on opera singing is an enriching exercise for every opera lover, and a necessity for those practicing the opera singing craft. Each language requires distinct articulation techniques, governed by the rules of phonetics and phonology, and impacts various aspects of singing such as pronunciation, rhythm, and inflection.
Singing in Italian, considered the traditional language of opera, places emphasis on fluidity and legato singing. Its vowel-dominated phonetics give the singer's voice a broader, rounder quality that enhances the vocal line.
On the other hand, German opera tends to be more consonant-intensive, presenting unique rhythmic challenges and requires precision in pronunciation. The German language also demands a distinct use of vocal colour to bring out the dramatic realities of the text.
Singing in French also has its own characteristics. This language often demands nasal resonance, combined with the use of 'half-voiced' consonants that make the tone quality more subtle and elegant.
Highlighting the stylistic differences of languages, Russian and Czech opera are noted for their tricky pronunciation and rhythmic complications. Here, performers need to master various hard and soft consonants and the use of voiced and devoiced pairs.
Lastly, when singing in English, which is often considered challenging due to its complex vowel sounds, it's important to remember that word stress plays a pivotal role in achieving an expressive performance.
It's also worth mentioning that the varying characteristics of these languages inherently play a big part in shaping the compositional style of the opera itself. For instance, the musical styles of Italian opera are often made to show off the beauty of the human voice, whereas German opera is often composed to convey the depth of emotions and intricate meanings in the text.
CONCLUSION
In conclusion, examining the specifics of language characteristics allows us to understand their significant impact on opera singing. Mastering these language-specific nuances helps performers to deliver an informed and authentic performance, contributes to the overall musicality of a piece, and ultimately enhances the operatic experience for the audience.
IS THE USE OF ENGLISH AND ADDITIONAL LANGUAGES IN OPERA A RISING PHENOMENON?
Historically, opera has been rooted firmly in Italian, French, and German tradition. Autobiographical pieces like La Traviata, Carmen or Die Zauberflöte have been heard in theatres worldwide. However, a compelling shift is gradually emerging in the linguistic landscape of opera. More and more, composers and performers alike accommodate audiences by integrating English and a variety of other languages into their works and performances.
The English language, renowned for its extensive vocabulary and expressive potential, has proven to be a surprisingly accommodating platform for opera. Compelling narratives and emotionally charged scenes can be conveyed more naturally and intuitively to anglophone audiences via the use of English in opera compositions. This trend is exemplified by works such as Benjamin Britten's Peter Grimes or Mark Anthony Turnage's Anna Nicole.
Moreover, a myriad of other languages started to grace opera theatres as well. Languages such as Russian, Spanish and even Chinese have started to appeal to an increasingly globalised and diverse audience. Contemporary composers have recognised that the strength of the narrative can be considerably enhanced when conveyed in the native tongue of the story, providing audiences a more authentic and immersive experience.
A great example of the integration of various languages in modern opera is the piece Nixon in China by John Adams. A contemporary and innovative opera, it masterfully combines English and Mandarin in different parts of the narrative to reflect the reality of the historical context. This has left the audience with a profound impression of this trend towards diversifying languages in opera on a global scale.
The profound adaptability of the opera, paired with increasingly diverse and multicultural audience has set a solid foundation for this emerging trend of implementing English and various other languages in opera compositions and performances. It is, no doubt, becoming a global phenomenon that is serving to bring contemporary opera performances closer to an ever-widening and more diverse audience.
THE IMPORTANCE OF LANGUAGE PROFICIENCY FOR OPERA SINGERS
Understanding and mastering multiple languages can greatly enhance the performance and career longevity of opera singers. Acquiring new languages allows them to accurately convey the emotion and nuance embedded in the lyrics, delivering an unforgettable performance each time.
Opera singers often perform in Italian, German, French, and English, the key languages of the operatic repertoire. Therefore, possessing a command of these languages becomes a major advantage. The ability to clearly pronounce words, comprehend the meaning of the lyrics, and deliver the emotions as intended by the playwright dramatically uplifts the opera's performance.
Apart from the primary languages mentioned above, many opera singers also take an interest in studying other languages, like Russian, Czech or Spanish. A diverse linguistic repertoire will open up opportunities for them to perform a wide range of works around the world.
The benefits of language learning for opera performers extend beyond stage performance. It also eases communication with members of the troupe, especially in international tours. It helps manage interviews with global media and attending events in various countries, hence boosting their networking and global visibility.
HOW TO APPROACH LANGUAGE LEARNING FOR OPERA SINGERS
Learning languages for opera is more than just acquiring conversational skills. It demands a deep understanding of the language's unique phonetics, rhythm, and cultural context. Here are some effective ways to achieve language mastery for an operatic context:
Language Courses: Enroll in language courses focusing on pronunciation and comprehension. Certain music conservatories offer specialized courses tailored for opera performers.
Language Immersion: Practicing the language in a country where it's spoken natively can be an effective method of learning. It helps in deeper understanding of cultural nuances and idiosyncrasies of the language.
Collaboration: Work closely with language coaches and native speakers. They can provide valuable insight into pronunciation, intonation, and rhythm often missed during self-study.
By prioritizing language learning, an opera singer can unlock a wealth of opportunities and deepen their understanding of the art form. It's worth considering for anyone aspiring to make a mark in the world of opera.
FAQ: WHAT LANGUAGE DO OPERA SINGERS SING IN
WHY IS LANGUAGE LEARNING CRUCIAL FOR OPERA SINGERS?
Language learning is vital for opera singers because operas are often performed in different languages, including Italian, German, French, and English. Understanding the language allows the singer to deliver the performance with the correct emotions and nuances, enhancing the overall effect.
HOW DOES KNOWLEDGE OF DIFFERENT LANGUAGES CONTRIBUTE TO AN OPERA SINGER'S SUCCESS?
Knowledge of various languages allows an opera singer to perform a wide variety of roles in their original languages. Singers who can sing in the original language also have greater opportunities to perform internationally, broadening their career scope.
WHAT ARE THE MOST COMMON LANGUAGES OPERA SINGERS SHOULD LEARN?
The most common languages in opera are Italian, German, French, and English. These languages cover a vast majority of the operatic repertoire.
HOW CAN OPERA SINGERS PRACTICE LANGUAGE SKILLS?
Opera singers can practice language skills through traditional language learning methods, including classes, tutoring, immersion programs, etc. They can also sing songs in the language they are learning to familiarize themselves with the pronunciation and rhythm.
SHOULD OPERA SINGERS UNDERSTAND THE MEANING OF THE LYRICS IN FOREIGN LANGUAGES?
Yes, understanding the meaning of the lyrics is crucial for an opera singer. It helps the singer to connect with the emotions, themes, and character of the piece, enabling a more authentic and rich performance.
CAN OPERA SINGERS RELY ON PHONETIC TRANSCRIPTION WITHOUT LEARNING THE LANGUAGE?
While phonetic transcription can help an opera singer to pronounce the words correctly, it cannot replace the nuances and emotional understanding that comes with learning the language. Thus, learning the language is highly recommended.
DO OPERA COMPANIES PROVIDE LANGUAGE CLASSES FOR THEIR SINGERS?
Some opera companies do offer language classes or resources for their singers, but this practice may vary widely. Singers often take initiative to learn languages independently to enhance their career opportunities.
CAN A LACK OF LANGUAGE SKILLS LIMIT AN OPERA SINGER'S CAREER?
Yes, a lack of language skills can potentially limit an opera singer's career. Singers who are only comfortable singing in one language will have fewer roles available to them and may find it more difficult to gain international recognition.
WHY IS LANGUAGE LEARNING IMPORTANT FOR A SUCCESSFUL CAREER IN OPERA?
Language learning is critical for opera singers as it broadens their repertoire and deepens their interpretation of the characters they portray. A profound understanding of various languages allows them to communicate more effectively with the audience, tapping into the subtleties and nuances of different cultures. Moreover, many of the most famous operas are in Italian, French, German, and Russian, making proficiency in these languages a valuable asset. Thus, language learning can be a key to a successful career in opera.
WHAT IS THE SIGNIFICANCE OF AN "OPERA HOUSE" IN THE WORLD OF CLASSICAL MUSIC AND PERFORMANCES?
An opera house is a specialized venue designed for hosting opera performances, providing acoustically optimized settings for both singers and orchestras.
WHAT IS THE ROLE OF "DICTION" IN OPERA PERFORMANCES?
Diction refers to the clear pronunciation and enunciation of words while singing, allowing audiences to understand the lyrics in various languages.
WHAT ROLE DOES AN "ORCHESTRA" PLAY IN AN OPERA PERFORMANCE?
An orchestra provides musical accompaniment for the singers and contributes to the emotional depth and drama of the opera.
WHO IS THE FAMOUS COMPOSER KNOWN FOR HIS CONTRIBUTIONS TO OPERA AND CLASSICAL MUSIC?
Wolfgang Amadeus "Mozart" is renowned for his significant contributions to opera and classical music.
WHAT IS A "SOPRANO" IN THE CONTEXT OF SINGING OPERA?
A "soprano" is a female singer with a high vocal range, often taking on leading roles in operatic performances.
IN WHAT LANGUAGE IS OPERA TRADITIONALLY PERFORMED?
Traditionally, opera is often performed in Italian due to its historical prominence in opera composition.
HOW DOES A SINGER PREPARE TO "SING OPERA" IN A LANGUAGE THEY MAY NOT BE FLUENT IN, SUCH AS ITALIAN?
A professional opera singer often learns the Italian language and proper pronunciation to effectively convey the emotions and meanings of the lyrics.
WHAT IS "BEL CANTO" AND HOW DOES IT RELATE TO OPERA SINGING?
"Bel canto" is a singing technique that emphasizes beautiful, lyrical singing and expressive vocal performances, commonly used in operatic repertoire.
WHO IS RESPONSIBLE FOR CONDUCTING AN ORCHESTRA DURING AN OPERA PERFORMANCE?
The "conductor" leads the orchestra, ensuring the music is synchronized with the performers on stage.
WHAT IS THE ROLE OF A "LIBRETTIST" IN THE CREATION OF AN OPERA?
A librettist is responsible for writing the text, or libretto, of an opera, which serves as the basis for the dramatic storyline.
WHAT IS CONSIDERED THE "FIRST OPERA" IN HISTORY AND WHO COMPOSED IT?
"Orfeo," composed by Claudio Monteverdi, is often recognized as one of the earliest operas and marked a significant milestone in the history of opera.