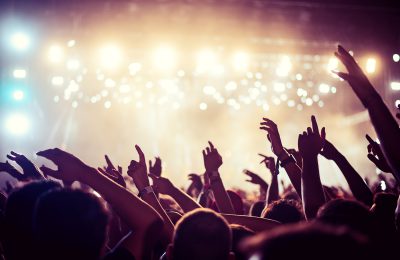 Mastering Opera Singing: A Comprehensive Guide to Becoming an Opera Singer
Opera, an exquisite amalgamation of drama and music, has been charming its multitudes of adorers since the 16th century. With its unique ability to touch even the most untouched souls, it is not surprising that many aspire to master the art of opera singing. Embarking on a journey to become an accomplished opera singer requires more than just a love for music or a fine voice. It is a blend of technique, interpretation, and above all, passion.
The intricacies involved in opera singing can certainly be daunting, especially for those without a clear roadmap, but the sheer magic of perfectly delivering an aria on the stage makes the hard work worthwhile. We have assembled this comprehensive guide with an aim to help those eager to learn how to excel in opera singing. Great emphasis is laid on nurturing your unique voice, mastering the crucial techniques, understanding the importance of performance and interpreting the roles effectively.
However, it's essential to remember that mastering operatic vocals doesn't happen overnight. It requires patience, perseverance and constant practice to refine your skills. So if you're all set to immerse yourself in opera, hold onto your dedication and let's start this incredible journey together. Whether you're a beginner taking your first steps or an experienced singer aiming to refine your technique, this guide offers insights at all levels.
Get ready to unlock your potential to create and perform operatic masterpieces with dedication and passion. Let's embark on a fascinating voyage to operatic excellence together!
FIRST STEP TOWARDS MASTERING OPERA SINGING: GETTING TO KNOW THE FUNDAMENTALS
Opera singing, as a complex and multidimensional form of performing arts, requires an in-depth understanding of its basic elements. Just as with any task, you need to start from the foundation in order to fully master it. Your first step will, therefore, revolve around gaining a comprehensive understanding of these basic principles that surround opera singing.
To begin with, one key fundamental aspect to note is that opera singing is about the complete integration of musicality, voice production, text, drama, and languages. It's an all-encompassing discipline that extends far beyond just the vocal aspect.
Vocal Technique: Understanding your voice is fundamental. As an opera singer one needs to master breath control, proper pitch, volume and tone.
Musicality: Opera singing involves complex rhythms, melodic lines and harmonies. Knowledge in music theory is crucial in this context.
Text and Drama: Storytelling is at the heart of opera. Singers should be able to express the emotion and drama of the plot through their performance.
Languages: Operas are often performed in various languages including Italian, German, French, and English. Hence, language skills are important for a nuanced performance.
Besides these, other aspects such as stage presence, physical fitness, and understanding various opera genres also play into defining an opera singer's journey towards mastery. It's important to note that mastering these fundamentals may take time and patience, which is where the guidance of a skilled instructor can play an invaluable role.
Understanding and mastering these elements not only helps you create an emotive and powerful opera singing performance, but it also sets you on the right path towards becoming an accomplished opera performer. The process might be daunting, but remember, every professional was once a beginner. So take it slow, enjoy the journey, and let your passion for opera singing guide you.
STAGE TWO: CULTIVATING OPERATIC VOCAL SKILLS
Once you've made the important decision of becoming an opera singer and have immersed yourself in the diverse realm of opera music, your next move should be to enhance your operatic vocal skills. These are nothing like the routine voice modulations we use in day-to-day life. Operatic singing is a perfect blend of power, range, projection, and emotive passion. Furthermore, these techniques are often mastered with the help of a professional coach and require meticulous practice and discipline.
UNDERSTANDING BREATH CONTROL
An essential aspect of operatic singing is breath control. Sound in opera is created not merely through vocal cord vibration, but through a continuous flow of controlled, diaphragmatic breathing. Improving your understanding of breath control will refine the quality of the sound you create, and also boost your ability to sustain longer phrases, often a requirement in operatic performances.
Specific exercises can train the diaphragm to manage singing demands better. For example, 'lip trills' where you blow air out steadily through loosely-closed lips, could be an effective training method for breath management.
VOCAL RIGHTENING AND EXTENDING VOCAL RANGE
Another pivotal facet of operatic singing skills is vocal rightening. This technique is about commanding the vocal cords into efficient vibration – understanding how to go from the chest register to the head register and everything in between with control and ease.
An extended vocal range can be an excellent asset for an opera singer. Each time you 'stretch' your voice in a healthy and balanced manner, you help to expand your vocal range, which subsequently permits you to sing a wider variety of pieces.
Breathing exercises might help in rightening the voice. Yoga and meditation may also prove effective for better control over vocal practices.
A wide range of exercises and strategies can help expand your vocal range. From humming exercises to lip trills or working with a singing teacher, it's a matter of finding what works best for you.
Remember, these techniques take time and regular practice to master. Don't rush, be patient, and make the most of the journey. These new techniques will form the backbone for enhancing your performances and taking your opera career to the next level.
PHASE 3: IMMERSING ONESELF IN NOTEWORTHY OPERA WORKS AND CHARACTER ROLES
Acquainting yourself with seminal opera works and popular roles is an integral part of your journey to be a competent opera singer. This exposure offers an inside look at the complexity of opera music, enabling you to gain a holistic understanding of what it means to be a part of this genre of music.
Becoming familiar with acclaimed opera compositions not only improves your technical understanding but also fosters an appreciation for the art formstrong>. This step involves methodically studying each aspect of these compositions, taking note of the varied moments of emotional expression, the shifts in vocal texture, and the nuances that define each character role. This process enhances one's interpretive skills, an essential asset for rendering captivating performances.
Studying opera roles is equally significant. Every role requires a unique blend of vocal prowess and dramatic abilities. Understanding the subtleties of these roles helps an opera singer bring them to life on stage. As a result, they can craft performances that accurately reflect the essence of the characters they portray.
SOME STRATEGIES TO STUDY OPERA WORKS AND ROLES:
Listen and Analyze: Listen to various performances of the same composition by different singers. This allows you to notice the diversity in interpretation and helps refine your own.
Score Study: Studying the music score helps with understanding the structure and complexity of the opera. It also aids in learning the technical aspects of the music.
Character Research: Study the characters in depth. Analyze their qualities, traits, and motivations. This understanding can significantly influence your rendition of the role.
Workshops and Masterclasses: Attending workshops and masterclasses facilitated by established professionals is a great way to gain insights and deepen your learning process.
Overall, immersing oneself in famous opera works and roles cultivates not only technical expertise but also artistic sensitivity. It equips the aspiring singer with a clear perspective of what it takes to excel in the sophisticated and enthralling world of opera singing.
THE SIGNIFICANCE OF STAGE PRACTICE AND PERFORMANCE FOR AN ASPIRING OPERA SINGER
The journey to excel as an opera singer demands immense dedication and consistent effort. A critical component of this journey is the continuous practice and performance on stage. This experience is not merely an opportunity to display your talent; it is, more importantly, a chance to develop and refine skills that are integral to your growth as a singer.
POLISHING YOUR SKILLS
Practising on stage allows you to understand the intricacies and complications related to live performances. For instance, handling stage equipment like microphones, managing props, and navigating spatial limitations are only learned properly when one is in the actual environment. Beyond this, it becomes a platform to polish your skills, work on your strengths, and improve your weak points.
Another essential feature of on-stage performance is learning audience engagement. An excellent opera singer knows how to sustain and captivate the attention of their audience; this ability, however, comes with repeated interactions with live spectators and is seldom mastered through isolated practice or in closed studios.
MANAGING STAGE FRIGHT
Repeated stage performances can significantly assist in managing and overcoming the common fear of public performances – often termed as stage fright. The fear or anxiety of appearing in front of an audience can be debilitating for performers. Regularly performing on stage can help in decreasing this anxiety and boosting confidence.
PROFESSIONAL EXPOSURE AND CONSTRUCTIVE CRITICISM
Finally, the significance of performing on stage lies in its potential to provide exposure among professional circles. It is a fitting platform for networking and learning from seasoned performers. Constructive criticism from industry veterans and the audience can turn out to be beneficial for aspiring opera singers, helping them to constantly learn, adapt and grow.
In conclusion, the significance of stage practice and performance cannot be undermined for any aspiring opera singer. It is a vital part of the opera singing journey, instrumental in honing one's skills, managing stage fright, gaining professional exposure, and receiving constructive criticism.
CRAFTING A THRIVING OCCUPATION IN THE SPHERE OF OPERA VOCALS
Once budding opera vocalists have honed their skills with formal training, developed their unique vocal style, and have a key understanding of the world of opera, it's time to venture on to the next pivotal step – carving out a successful career in the sphere of opera singing.
A prosperous endeavor in opera vocals necessitates more than just a refined voice and mastery over a wide range of repertoire. Confidence, persistence, tenacity, networking, and marketing abilities are all pivotal factors to not just find opportunities but excel in them. Navigating this multifaceted world might seem daunting, however, with due regard to some crucial aspects, one can progressively excel with their flourishing career.
FORMULATING A PROFESSIONAL PORTFOLIO
Professionally showcasing one's talent forms the cornerstone of every successful career in opera. This primarily involves building a substantial portfolio comprising an impressive resume, a collection of vocal recordings, high-quality performance photographs, and video clips of performances. A well-curated portfolio makes an artist more appealing to potential agencies, casting directors and opera houses. It allows them to understand and recognize your capabilities and style.
IMPORTANCE OF NETWORKING
Establishing a strong network is of strategic importance in this field. This industry places a significant emphasis on connections – the more people you know, the higher the chances of securing your next role becomes. Attending industry events, workshops, masterclasses and competitions, and making your presence felt on professional platforms are some effective ways of forging crucial relationships in the industry.
Opportunities to perform don't just come around – they result from the fruitfulness of networking.
Never underestimate the potency of personal relationships within the industry – seek active mentorships from professionals and experienced vocalists.
Always approach fellow musicians, conductors, directors, and casting agents with cordiality and professionalism. These connections could be valuable in your career advancement.
PERSISTENCE AND ENDURANCE
Patience can be touted as the most crucial aspect of one's career journey. The road to success is often strewn with countless auditions, with high competition and possibility of rejections. These, however, should not deter an artist, but rather propel them to work harder on their craft. Accepting constructive criticisms and actively learning from experiences goes a long way in ensuring sustainability and growth in this career. Hence, perseverance and endurance are key factors to making a successful career in opera singing a reality.
In conclusion, the pathway to a flourishing career in opera singing requires not only innate talent and technical skills, but a blend of networking, character traits like patience and perseverance and the ability to professionally portray one's aptness and potential.
FAQ: HOW TO BECOME AN OPERA SINGER
HOW CAN A SINGER BUILD A SUCCESSFUL CAREER IN OPERA SINGING?
A singer can build a successful career in opera singing by getting a solid musical education, mastering vocal techniques, attending workshops and masterclasses, performing in various productions, networking with professionals in the field, and always continuing to learn and improve.
DO I NEED TO MOVE TO A PARTICULAR LOCATION TO HAVE A SUCCESSFUL CAREER IN OPERA SINGING?
Not necessarily, though it may be beneficial to live in or near a city that has a strong opera culture as it offers more opportunities for auditions, performances, and connections. However, in today's digital age, you can audition and perform virtually from anywhere.
HOW IMPORTANT IS NETWORKING IN BUILDING A CAREER IN OPERA SINGING?
Networking is very important in opera singing. Connections with other musicians, conductors, and industry professionals can open up opportunities for auditions, performances and roles that you might not otherwise have access to. Building relationships in the industry can significantly boost your career.
IS IT IMPORTANT TO HAVE A VOCAL COACH TO BECOME A SUCCESSFUL OPERA SINGER?
Yes, it is highly important. A good vocal coach can help train you to use your voice to its full potential, help protect you from vocal damage, guide you in preparing for auditions and performances, and provide you with invaluable industry knowledge and connections.
HOW CRUCIAL IS IT TO CONSISTENTLY LEARN AND IMPROVE TO BUILD A SUCCESSFUL CAREER IN OPERA SINGING?
It's absolutely vital to continue to learn and improve as an opera singer. The field is highly competitive, and there are always new techniques, compositions, and trends emerging. Continuous learning and improvement not only help you stay competitive, but also enrich your artistry and keep your passion for your craft alive.
WHAT DOES IT TAKE TO "BECOME A PROFESSIONAL OPERA SINGER"?
To become a professional opera singer, one typically needs rigorous training, formal education in vocal performance, and ample performance experience.
HOW DOES A YOUNG ARTIST TYPICALLY BEGIN THEIR JOURNEY TO BECOMING A PROFESSIONAL OPERA SINGER?
A "young artist" might start by studying music at a conservatory or music school, taking voice lessons, and participating in chorus or young artist programs offered by opera companies.
WHAT'S THE IMPORTANCE OF "VOICE LESSONS" FOR ASPIRING OPERA SINGERS?
Voice lessons with a trained voice teacher are crucial for developing proper vocal technique and strengthening the singing voice.
WHAT KIND OF PROGRAM MIGHT PROVIDE AN ASPIRING OPERA SINGER WITH A PATH INTO THE PROFESSIONAL OPERA WORLD?
A "young artist program" offers training, performance opportunities, and mentorship for emerging singers looking to establish themselves in the professional opera scene.
WHAT TYPES OF QUALIFICATIONS AND EDUCATION ARE TYPICALLY NECESSARY FOR A "PROFESSIONAL OPERA SINGER"?
A professional opera singer often holds a music degree, such as a Master of Music in vocal performance, and has received extensive training and performance experience.
DO YOU NEED TO HAVE A BACKGROUND IN CLASSICAL MUSIC TO PURSUE A CAREER AS AN OPERA SINGER?
While a background in classical music is beneficial, many opera singers come from various musical backgrounds and learn the required skills as they progress in their career.
WHAT ARE SOME SKILLS THAT ASPIRING OPERA SINGERS MUST DEVELOP BESIDES SINGING WELL?
Opera singers must also focus on developing acting skills, diction, and the ability to read music and perform with a full orchestra.
HOW DO APPRENTICESHIP PROGRAMS CONTRIBUTE TO THE TRAINING OF OPERA SINGERS?
Apprenticeship programs provide aspiring opera singers with real-world experience, offering opportunities to rehearse and perform in opera productions.
HOW IMPORTANT IS PERFORMANCE EXPERIENCE FOR SOMEONE ASPIRING TO BE AN OPERA SINGER?
Performance experience is crucial for an opera singer, as it helps develop stage presence, interpretative skills, and the ability to connect with an audience.
WHAT ROLE DOES AN OPERATIC VOICE'S "VOICE TYPE" PLAY IN AN OPERA SINGER'S CAREER?
An opera singer's voice type (soprano, baritone, etc.) determines the roles they are best suited for and guides their repertoire choices throughout their career.
HOW CAN SOMEONE INTERESTED IN SINGING OPERA "LEARN TO SING" AND DEVELOP THE NECESSARY SKILLS?
Learning to sing opera involves vocal training, often under the guidance of a qualified teacher, to develop proper technique and control.
WHAT STEPS CAN A PERSON TAKE IF THEY ASPIRE TO BECOME A "PROFESSIONAL SINGER" IN THE FIELD OF OPERA?
Aspiring to become a professional opera singer requires dedicated training, pursuing formal education in vocal performance, and gaining ample performance experience.
CAN SOMEONE WITH A BACKGROUND AS A "GOOD SINGER" NATURALLY TRANSITION INTO BECOMING A SUCCESSFUL OPERA PERFORMER?
While being a good singer is a starting point, transitioning to a successful career as a professional opera singer requires specific training and understanding of the unique demands of operatic singing.
HOW CAN SOMEONE INTERESTED IN OPERA GET STARTED ON THEIR "SINGING CAREER" PATH?
A potential opera singer can begin by taking singing lessons, studying music history, and participating in a music program that focuses on vocal development.
WHAT ARE SOME OF THE CHALLENGES AND REWARDS THAT "SINGERS NEED" TO BE AWARE OF IN PURSUING A "PROFESSIONAL CAREER" IN OPERA?
Opera singers often face intense competition and must consistently work on their craft. However, the rewards include the opportunity to perform on grand stages, collaborate with talented musicians, and share the magic of operatic music with audiences.