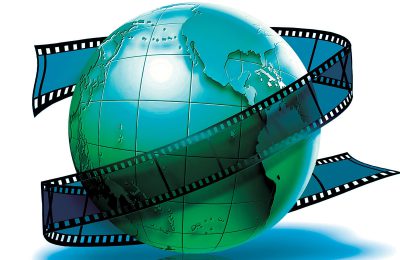 PARADIGM SHIFTS: MUSIC & FILM FESTIVAL
ENCOMPASS NEW OPERA THEATRE PRESENTS
PARADIGM SHIFTS: MUSIC & FILM FESTIVAL
by John David Earnest, Richard Pearson Thomas, additional composers tba; Nancy Rhodes, librettist
Concert or Semi-Staged Reading
in mid-June, celebrating true stories of courageous people from around the world who are preserving and protecting our Planet, Oceans, and Wildlife. Told through live musical performances with singers, musicians, and dancers performing a variety of music: new opera, to jazz and gospel, African, Brazilian, Native American, new chamber music, and paired with inspiring global films, Paradigm Shifts features talk-backs with the artists and filmmakers, following each performance.
The Festival will kick-off on Tuesday, June 13 at 7:00 PM with MOVE INTO THE LIGHT, a night of new opera, chamber music and song, featuring David DiChiera's A Letter to Sarah, based on a soldier's final letter to his wife (sung by baritone Mark Watson, with piano and trumpet); Driving at Night, a new chamber music work by Richard Pearson Thomas (for piano, violin, cello, and film), as well as new opera & songs celebrating a world united with nature.
Wednesday, June 14 will open with an Outdoor Musical Ceremony in Union's magnificent Courtyard, followed by the film: AWAKE, A DREAM FROM STANDING ROCK.
Thursday, June 15 Global Water Dancers will perform in Union's Courtyard, followed by Haitian singers/musicians and the inspiring film about Haiti's hero, FATHER JOSEPH.
Friday, June 16 will feature African music/dancers and two films: TAKING ROOT: THE VISION OF WANGARI MAATHAI, African heroine and Winner of the 2004 Nobel Peace Prize, and SEMBENE, about the extraordinary Father of African stories and film.
Saturday, June 17 will feature programs for children in the afternoon, a matinee film: SUSTAINABLE; the evening film, HIJA DE LA LAGUNA, DAUGHTER OF THE LAKE, is the powerful true story of a young indigenous woman who fought for clean water in Peru.
Artistic Director: Nancy Rhodes
Music Director: Mara Waldman
Composer: John David Earnest